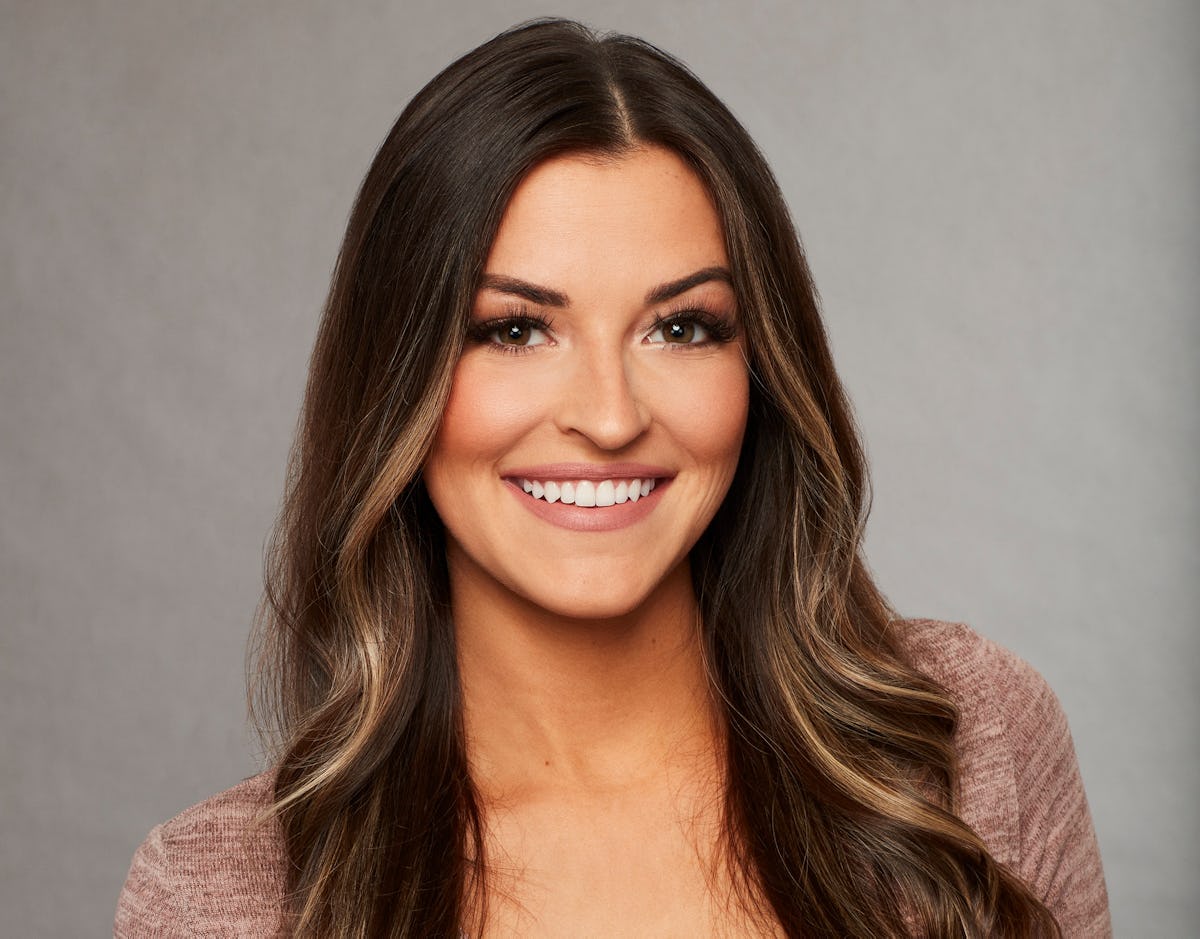 Fans Are Trolling 'Bachelor' Producers After Spotting This Tiny Detail On Tia's Date
ABC/Craig Sjodin
You can't get anything past the Twitterverse. If there's a mistake on a television show, they'll pick up on it. And we've got a hilarious example to prove it. In a blink-and-you'll-miss-it moment on this week's Bachelor, it appeared that the producers of the show might need to brush up on their geography, or whatever subject involves knowing the correct abbreviations for American states. Tia's hometown date on The Bachelor led to an immediate influx of fan complaints about how Arkansas was abbreviated. Hey — mistakes happen! But this one is kind of funny.
If you thought Arkansas was supposed to be shortened to AK — womp, womp — you'd be WRONG. If you tried to send mail there, you would probably have some issues. Arkansas is, in fact, abbreviated to AR, but someone needs to tell whoever is in charge of The Bachelor title cards. AK is actually the brief form of Alaska, which is nowhere near Arie and Tia's hometown date in good old Weiner, Arkansas. We do not ever recall a hometown date in Alaska ever even taking place on this show. Cue the eagle-eyed tweeters:
We wonder if Tia noticed the accidental misnomer while watching, because she seemed to know the correct abbreviation. As she should. She's from there.
Hopefully the great state of Arkansas will forgive ABC for the accident. Despite the issue, Tia and Arie's date went along relatively smoothly from the start. They started off with a little racing, because we all know by now how important cars are to this season's leading man. Oh, you haven't heard?
After getting down and dirty on the track, Tia introduced Arie to her family, who was a tad skeptical about his "intentions." Tia warned Arie about her brother, rightfully so, because he ended up asking some serious questions. "I heard some things about you, maybe you're a bit of a playboy," he said. "The rumors are out ther, the kissing bandit ... How can you prove to me tonight that's not who you are?" Thankfully, things didn't get too intense and they warmed up to him eventually. We'll toast (wieners) to that!
Tia's dad was also clearly very protective of his only little girl. He ended his heart-to-heart with Arie with some words to live by: "If you hurt her I can find you on Google." You hear that, Arie? Google.
Tia made her feelings known relatively early on, telling Arie openly that she was falling in love with him. Bachelor Nation was unsure of the Southern charmer's fate during last week's episode when she ended up doing what we usually see as a franchise no-no: speaking about one of the other women's agenda to the Bachelor himself. Tia, who wasn't sure about Bekah's readiness to settle down, told Arie she thought the 22-year-old might not be taking the process seriously. Well, Arie may have taken the comments to heart because he sent Bekah home that day in a shocking elimination. "I respected Tia so much for coming to me with her issues and for being mature enough to tell Bekah that she had done so," he wrote in his recent blog about the date.
Unfortunately, this week went a little differently. Arie pulled another jaw-dropping shocker when he sent Tia home, despite making it look like Kendall was the one on the chopping block prior to the ceremony.
"I don't even know what to say, I did not expect it," she said through tears as he walked her out. "What did I do wrong?" Arie assured her she did nothing, but he also couldn't come up with an explanation either. "There was just something missing," he said.
We'll miss you, Tia. We wish you the best of luck back in Arkansas and we will forever remember the abbreviation of your home state because of tonight's televised mistake.
And Arie, don't you forget it. Tia's dad knows how to find you...