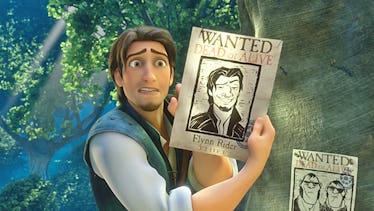 Which Disney Prince Would Break Your Heart, Based On Your Zodiac Sign
Disney movies may be all about fairytale endings, but we live in the real world where heartbreak happens right alongside happily ever after. Sometimes, we end up kissing frogs that stay frogs — or maybe it's just that we don't have the right connection to (metaphorically) break the magic amphibian curse. The point is, it's actually more important to find the person who is perfect for you rather than the perfect person. Which is why any one of these could actually be the Disney Prince that would break your heart in real life.
So, if you were a Disney princess living in a made-up, animated, perfect world, which prince should you avoid? Honestly, most of them. There are some seriously sketchy gender politics going on with a lot of these cartoon dudes, but let's set that aside for now and just have a little thought experiment, because some of these princes would definitely make worse matches for you than others. With some, the relationship would fizzle because you want different things in life. For others, they would blow up in epic toxic fashion because you are fundamentally incompatible. So, let's just imagine that if tomorrow you somehow got swept off into a magical world where dating animated royalty was an actual possibility, here are the princes you should steer well clear of, based on your zodiac sign.