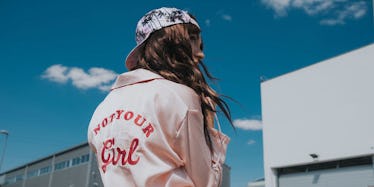 4 Common Pieces Of Advice For Single People That Are Totally BS, So Don't Listen
When you're single, it can sometimes feel like everyone is giving you tips on how to not be single. This advice for single people while often (I think) well-intentioned, can come off patronizing and be downright rude about people's lives and their values. Like OK, first of all, not everyone even wants a relationship. That's these advice-giver's first mistake: they need to stop assuming everyone wants to be partnered up. And beyond that, they need to stop assuming that their advice is good — even if they're currently in a relationship!
Dating advice often feels hollow because these well-worn mantras can feel clichéd. In addition to being condescending, the following pieces of common advice can feel impersonal to the person on the receiving end.
Instead of offering meaningless phrases of faux inspiration, if you're giving advice, tailor it specifically to the person to whom you're speaking. It will instead feel authentic and genuine, as opposed to empty words, and probably mean more to the person you're probably trying to help. So here are the pieces of advice single people can get that are overrated, and, IMO, doesn't help at all.