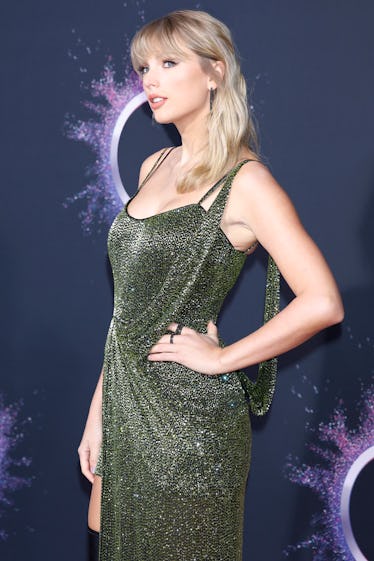 20 Life Lessons From Taylor Swift's Albums That Totally Changed You
Kurt Krieger - Corbis/Corbis Entertainment/Getty Images
Taylor Swift's music perfectly encapsulates so many of life's biggest milestones. Her earliest albums taught Swifties how to tackle the challenges of high school, her more recent ones have touched upon serious topics like sexism and mental health, and the releases in between all dished out wisdom on relationships Swifties found invaluable. Throughout her career, when Swift opened and closed a chapter, fans did to. Her life played out publicly for fans to see, and as she grew from her pitfalls and heartbreaks, fans grew right along with her. These life lessons from Taylor Swift's albums changed us all.
What makes Swift's music so special is not her lyrical prose and catchy beats, but its relatable quality. Swift has the innate ability to make her fans feel like they're her closest confidants, infusing her songs with personal, detailed life stories. She hasn't shied away from getting specific with the details, and once even shamelessly name-dropped an ex. Perhaps the biggest lesson of all is not to break Swift's heart.
Whether you're a day-one Swiftie, or a newcomer to her dedicated fanbase, there's a lesson to be learned from each of her albums to date.