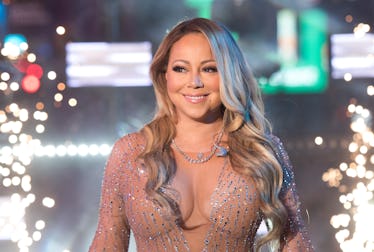 12 Infamous Lip-Syncing Scandals That Had The World Shook
Noam Galai/FilmMagic/Getty Images
There are a lot of reasons artists may choose to lip sync. It's possible they do it to preserve their energy while dancing, or they don't feel confident singing live because of a lack of rehearsals. Certain events (like the Macy's Thanksgiving Day Parade) may also require lip-syncing due to logistical factors involved with the stage setup, weather, or overall limits that come with parade technology. Whatever the case, there's no denying it happens in front of our eyes. These celebrities that got caught lip-syncing prove some stars are able to pull it off better than others, however.
Just because artists lip-sync doesn't mean they're not talented. It takes a lot of skills to sing and dance simultaneously, and not everybody can do it without running out of breath. To help ease the pressure, stars incorporate backing tracks to their performances that could add a layer of vocals celebrities may not be able to sing at the same time as the melody. Some artists only partially rely on these tracks, while others depend on them completely. And that's when things can get dicey.
These 12 celebrities that seemingly got caught lip-syncing show the method doesn't always work in their favor, especially if things go wrong.