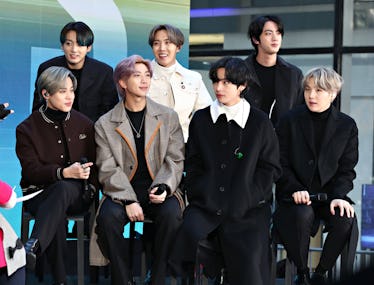 29 Artists Who Changed Their Names In The Middle Of Their Careers
Cindy Ord/WireImage/Getty Images
Names are a funny thing. For the majority of us, someone else chooses the name that we will stick to for the rest of our lives. Many artists, however, take a stage name, or mix things up with their moniker, to stand apart from the crowd. Sometimes those names change with the season, or there's a personal reason for making a permanent change, even when an artist is at the height of their career. These 20 artists who changed their names in the middle of their career prove there's never a bad time to be true to yourself.
In 2020, some artists began changing their names following the nationwide outcry to end systemic racism and unchecked police brutality against Black people following the deaths of George Floyd and Breonna Taylor by cops. Lady Antebellum and The Dixie Chicks were among the music groups to participate in changing their names (both of which are associated with the deep south and slavery).
But artists have been changing their names for decades for reasons both big and small. Some went from their birth name to something more fun, and others changed theirs for the mere fact what was on their birth certificate was just a little *too close* to another celeb's name.
Scroll down to take a look at different celebs who changed their names and why. Some, you may have heard of, but others will surely surprise you.
This article was originally published on