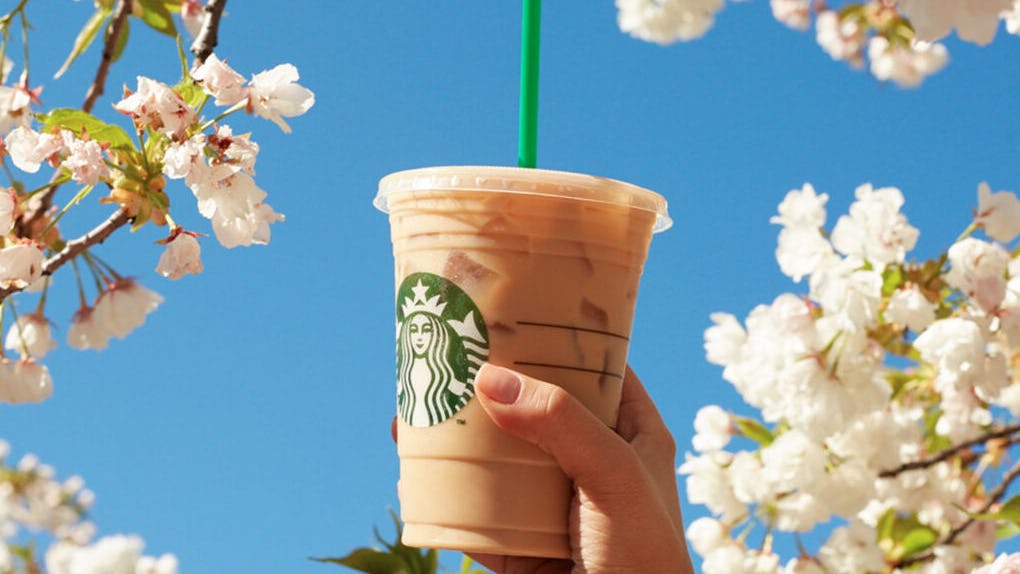 Starbucks
These Are The Strongest Starbucks Drinks With Vanilla That Will Fuel You For The Day
It's no secret that many people's first move in the morning is to grab a cup of coffee. While many people sip their cup of joe for the caffeine boost alone, I like to consider taste and caffeine levels when I order coffee in the morning (or any time of day, really). That's why I usually grab a vanilla-flavored drink from Starbucks — I like the combination of "wake up call" and "sweet treat." If you happen to be wondering what the strongest Starbucks drinks with vanilla are, you've come to the right place.
Though Starbucks has some seasonal flavors like pumpkin spice in the fall and peppermint in the winter, vanilla flavoring is kept on the menu year-round. Because most drinks at Starbucks are customizable, drinks that regularly don't have vanilla like drip coffees, cold brews, or teas can be adjusted to include a pump or two of the sweet stuff. That's important to know if you're someone who prefers some kind of flavor in your coffee or other hot and iced beverages.
While many drinks can be made with vanilla, not all drinks are created equal in terms of caffeine content and energy kick. Here's a ranking of seven Starbucks drinks with vanilla, based on how much caffeine each has.