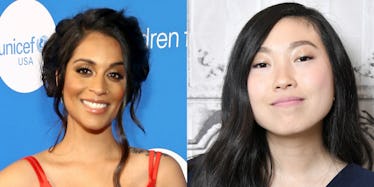 These Diverse IGTV Accounts Will Totally Change The Way You Use The App
Tommaso Boddi/Getty Images Entertainment/Getty Images/Michael Loccisano/Getty Images Entertainment/Getty Images
Ever since Instagram launched its game-changing IGTV feature on Wednesday, July 20, I've spent hours exploring the long-form video platform and connecting with my favorite influencers on a different level. One thing that I like about IGTV's ability to host longer videos is that it makes it easier for followers to immerse themselves in the unique, diverse experiences of comedians, fashion stars, makeup artists, fitness gurus, and the like, represented by all races, nationalities, and sexual orientations. You'll want to check out my picks for 7 diverse IGTV accounts to follow if you want to get your finger on the pulse of the rising voices in the Instagram community. Trust me, your feed is about to get so much more interesting.
Unsurprisingly, many of these bloggers originally made a name for themselves by doing skits or recording themselves on video platforms like YouTube and Vine. Now that IGTV is here and bringing Instagram's audience of 1 billion people to their videos and profiles, it's given these diverse voices a much bigger platform to share their unique perspectives and their takes on life, self-love, beauty standards, and acceptance.
The anecdotes are at times hilarious and at other times empowering. One constant, though, is that they never fail to be relatable and eye-opening for the viewer.