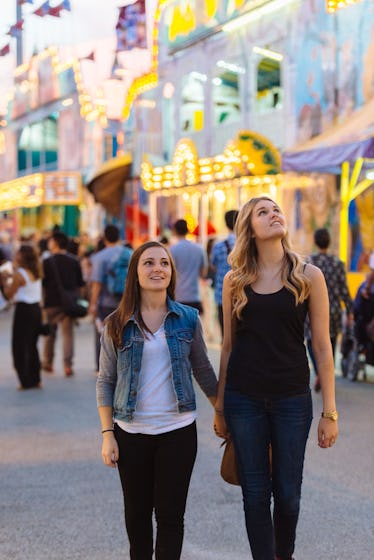 These 5 Zodiac Signs Are Going To Have The Best Summer Of Love, So Get Ready
The starlit skies this summer hold lots of romantic prospects as Venus spends almost the entire season in Leo. Blissful and happy, Leo is no stranger to romance. The lion of the zodiac wastes no time on prospects who don't appreciate the qualities that make this proud ruler authentically them. Depending on how your sign relates to Venus in Leo will have a lot of say over each sign's summer 2018 love horoscope. For some signs, Venus in Leo will reveal places where a relationship breaks down. Lack of appreciation or an inability to communicate love might end in the dissolution of some partnerships.
For other signs, Venus in Leo will feel like there's fresh blood finally pumping into hardened hearts. Signs that might have closed them off to romance these last few years will find themselves opening up to the possibility of romance again. Shifting boundaries in terms of what some partners can provide and what other partners need will become more clarified. And with Uranus, the planet of awakening and innovation, settling in Taurus for the next eight years, partnerships are going to see a shift in the way value is assigned, particularly in romantic relationships. Our methodology when choosing partners based on status and appearance is going to receive a huge overhaul, and this summer will see the beginning of that narrative, which we will continue to collectively return to until 2026.