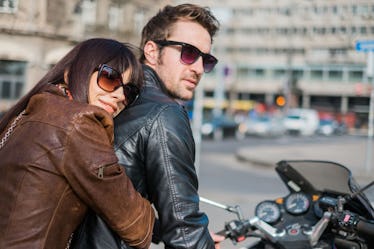 If You Take Risks When It Comes To Love, You're Probably One Of These 4 Zodiac Signs
When it comes to matters of the heart, I am a firm believer in taking it slow... really slow. I am methodical and careful and every step must be analyzed and processed and over-thought to within an inch of its life. What can I say? We Virgos are just not known for being what you would call romantic risk takers. However, I do have a deep appreciation (bordering on envy) for those zodiac signs that take the most risks for love. It must be so freeing to just turn off that critical voice in your head, put yourself out there, and let the chips fall where they may. But yeah, that ain't me.
Some folks are just born with the ability to be emotionally fearless, and really believe that the great rewards of taking risks with your heart are worth it. Some people have a seemingly bottomless well of optimism. Others are gifted with confidence and charisma, and the ability to just generally manifest whatever their hearts desire through sheer force of will. Whatever the case may be, we either exhibit these qualities ourselves, or we know people that do. If any of this sounds very familiar, chances are you're one of these signs.