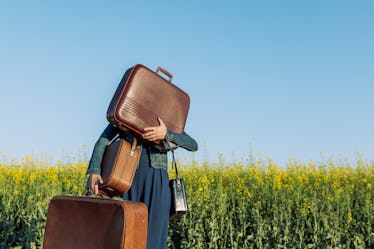 The One Thing That Will Annoy You On Spring Break, According To Your Sign
Planning your spring break vacation is bound to be fun, but sometimes, it can come with a couple complications. For example, I always seem to find myself traveling with others, and I'll admit, I'm not always a great group traveler. It could be the Taurus in me, but when I travel, I like to camp out somewhere nice, isolated, and wander about and explore at my own pace. But hey, sometimes you just have grin and bear it when you travel with friends, and whatever you think will be the worst part of your spring break is usually something you can handle at the end of the day.
My advice? Go into the experience feeling as prepared as you can possibly be. Since your zodiac sign always gives a little insight into your personality quirks, I've prepared a little guide as to what might be in store for you during your upcoming spring break vacation — the good and the bad — and how to prepare for it all.
But listen, my fellow star-dwellers: If I can survive a group trip to Costa Rica with a family of daily adventurers who literally switched hotels every two days, you can survive anything, too. No matter what part of the zodiac rules your moods, you've got this covered, spring breakers.