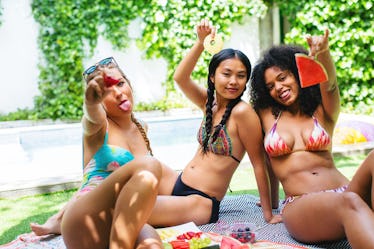 The Summer Bucket List Every College Grad Needs To Complete Before Working Forever
Congratulations are in order, because you are officially a college grad. You've worked extremely hard over the past four years, and now comes the time to step into adulthood, waving that degree proudly in the air. As excited as you are to become a total #GirlBoss in the working world, you need to take advantage of this one last totally carefree summer. It's your chance to really live it up and do anything your heart desires, especially everything on this summer bucket list for college grads.
This time next year, you'll hopefully be crushing it working at your dream job. Sure, it'll be great to be on the path you always wanted to be on, but you'll be missing out on all of that beautiful free time you had when you weren't working. Plus, with the warm weather and sunshine, the summer is the perfect time to draft up a bucket list of new things to do.
Use your college grad time to go to the beach, travel somewhere tropical, sleep in as long as you'd like, and spend time with friends and family. Make this the best summer yet, so you'll remember it for years to come, and add these 15 things to your summer bucket list right now.