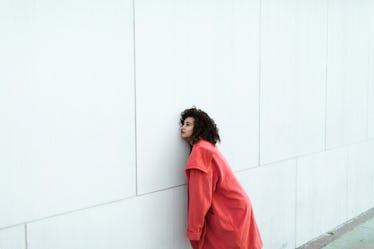 The New Year's Resolution You're Not Going To Keep, Based On Your Zodiac Sign
Ugh, resolutions. They're complicated, right? Everyone wants to make changes for the better when the new year rolls around. Even if you're someone who hates to make resolutions, chances are you've at least thought of something in your life that you wouldn't mind shifting just a little bit. Well, I'm here to tell you all about the resolution you're not going to keep based on your zodiac sign. Look, I'm not trying to be a jerk here; I just want to make things a little easier for you — I promise.
See, change comes slow, but it comes! Since we all have such unique personalities, some characteristics can be a lot more difficult to get a hold of than others. So when we go for big New Year's resolutions based on our biggest flaws, chances are we're going to trip up a little bit. But really, that shouldn't discourage you from trying, because believe me, you will get there. If your resolution is to start getting up at 6 a.m. every day, but you're a Taurus who simply needs to stay between the silky sheets because of your love of all things pleasurable, you might want to try setting the alarm for 8 a.m. first. See what I'm saying?
Allow astrology to guide you into 2018 on the right foot. Here's the resolution you're definitely not going to keep in the new year, according to your zodiac sign.