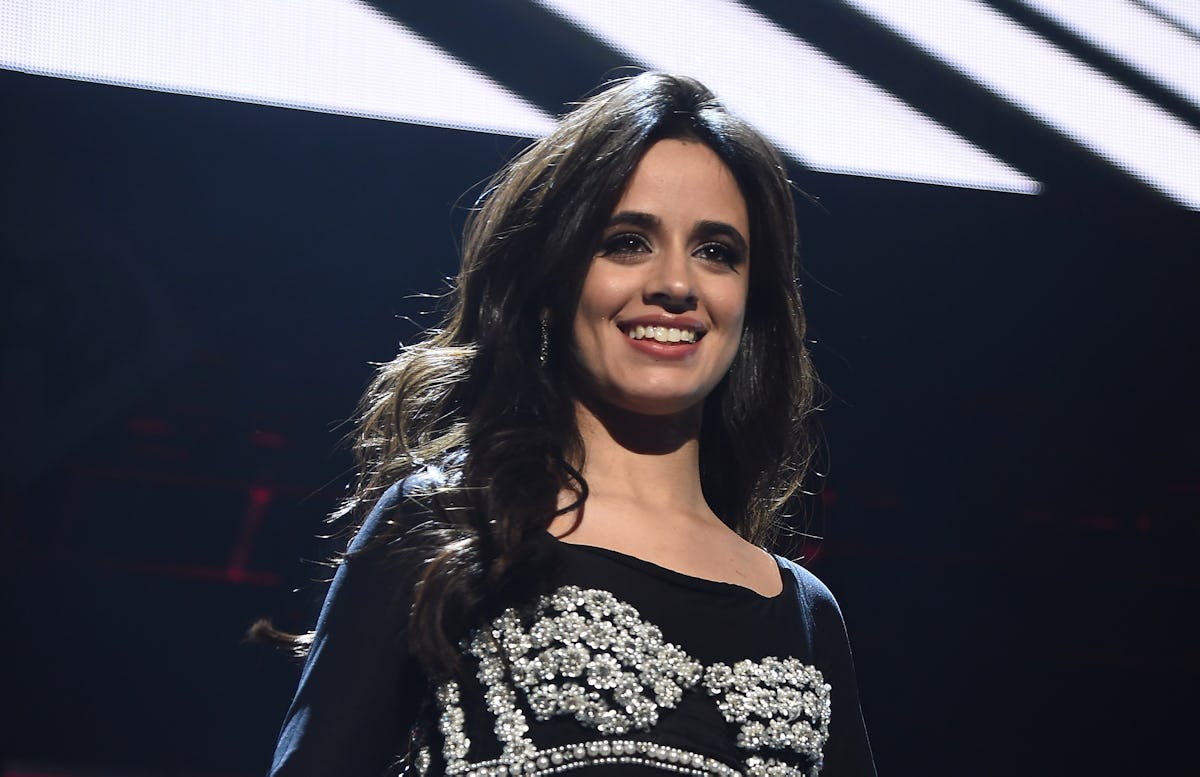 Camila Cabello Gets Real About Why She Left Fifth Harmony & It Makes So Much Sense
Theo Wargo/Getty Images Entertainment/Getty Images
Camila Cabello, why are you so incredible? While we all know her as the singer behind the Billboard No. 1 single "Havana," we also know her as one of the five women who originally made up the band Fifth Harmony — though ultimately, Cabello left the group that was initially paired together by the show The X Factor. And, while many people thought the reason for her departure was because of drama between the girls in the group, the reason Camila Cabello left Fifth Harmony was actually much, much different.
In an interview with Net-a-Porter's The EDIT, Cabello opens up on the real reason as to why she decided to part ways with Fifth Harmony. She said,
With the experiences we had being in the studio, I became super-curious about songwriting and it was around the time — I think it was the second year that I was with the group — that I wanted to start songwriting for other people, ... But once I was old enough to experience my first kiss, or the first time that I went out on a date, I began writing songs about it, and I didn't want to give them away to anybody else because they were about me. I was finding my voice, and with it, I found the passion that gives you a deeper meaning.
You hear that, folks? She just wanted to keep her thoughts as her own!
Fifth Harmony sparked quite some controversy at the VMA's in August of 2017 when, at the beginning of their performance on stage, it looked as though five women were getting ready to start the show. But seconds before the girls started singing, one of the five women looked as if she "fell" backwards off the stage, while the remaining four women (Lauren, Dinah, Normani, and Ally) began their song.
It was pretty intense to watch, and the message was definitely not subtle:
Pretty much everyone understood that this was Fifth Harmony's way of throwing shade at Cabello:
In an interview with The New York Times published on Jan. 11, Cabello was asked about how she felt when Fifth Harmony dissed her at the VMA's. She responded candidly, saying, "It definitely hurt my feelings," and recalled the moment when she saw it all happen. "I wasn't expecting it, I wasn't prepared for it — especially because at that point I'd moved on from it ... I was just like, 'What? Why?'"
So. Much. Drama.
Back in December of 2016, Fifth Harmony took to Twitter to release a statement when Cabello first left the group, claiming that they didn't hear about her departure from Camila herself, but rather from her representatives:
But Cabello clapped back real quick, basically letting her fans know that the remaining Fifth Harmony members were well aware of her feelings about leaving the group. She said,
I was shocked to read the statement the Fifth Harmony account posted without my knowing. The girls were aware of my feelings through the long, much needed conversations about the future that we had [during] the tour. Saying that they were just informed through my representatives that I was 'leaving the group' is just not true.
Eesh. Does the drama ever end?
Well, apparently, it does, because in Cabello's interview with The EDIT, she also mentions about how she's grateful for her experience with Fifth Harmony. She said,
Man, it shaped me entirely ... I would not be the person that I am right now; I would not have been ready for this. I feel like being part of a group teaches you so many things about yourself, ironically.
She also added that it helps to be in a group because it "brings out this healthy competition," and that "You never want to be the one that sucks."
Believe me when I say that she is doing nothing but slaying right now.
We look forward to hearing more incredible music from you, Camila!