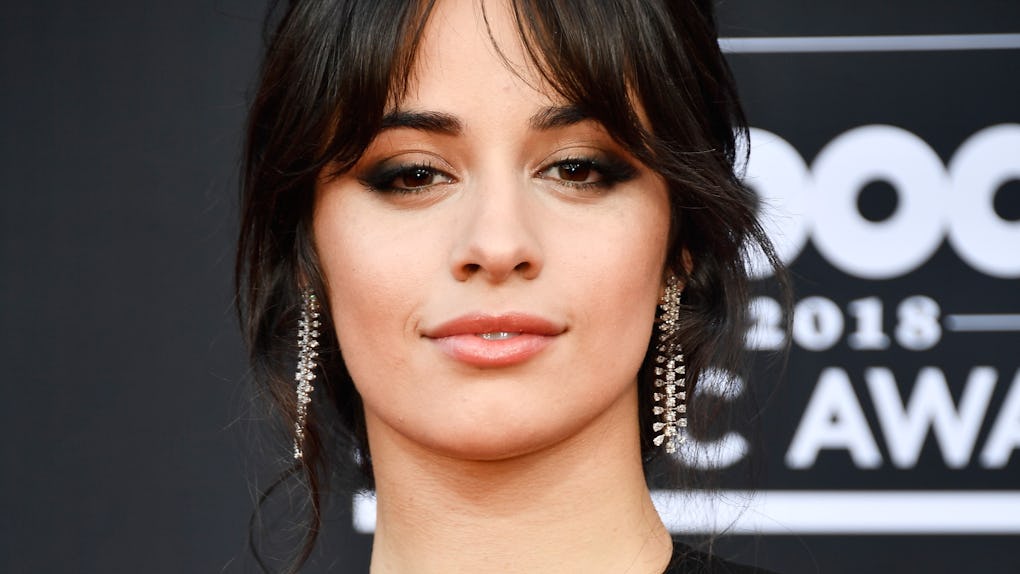 Frazer Harrison/Getty Images Entertainment/Getty Images
The Real Reason Camila Cabello Quit Fifth Harmony Is So, So Unfortunate
It's been nearly two years since Camila Cabello left Fifth Harmony to go solo. While the world has been speculating about her real reasons for leaving the group, Cabello has been making a name for herself as a solo artist in the industry. And now she's ready to open up about everything: Fifth Harmony, her solo career, her creative ups and downs. All of it. In fact, a new cover story in Rolling Stone magazine reveals the real reason Camila Cabello quit Fifth Harmony. And it's not what you think!
Cabello left Fifth Harmony back in 2016 after six long years of dedicating her mind, body, and spirit to the group. But, according to Cabello, she didn't leave because of an inflated ego. In her recent interview with Rolling Stone, she explained, "I don't think there was ever a point where I was like, 'I want to leave because I'm the breakout star.'"
So, while fans and media have speculated that Cabello felt she was a standout in the group and that her fellow group members were jealous, Cabello wants everyone to know that definitely wasn't the case.
In her cover story for Rolling Stone, Cabello went a little more in-depth into her mindset about her departure — specifically her belief that if the girls were going through the same situation today, knowing what they know now, the band might have stayed together.
"We were just really young," she said. "If we were in the same situation now, it would probably be fine for everyone to make their own music while being in the group, because I think everyone understands now that you can't limit people. That's why people break free."
That's actually a very smart reason to go solo. Creative types, like Cabello and the rest of Fifth Harmony, need the freedom to do their own thing. And if Fifth Harmony was holding her back, you can't blame her for wanting to step out on her own.
At the time of Cabello's departure, Fifth Harmony released the following statement via Twitter:
After 4 and a half years of being together, we have been informed via her representatives that Camila has decided to leave Fifth Harmony.
Since then, Cabello has been vocal that this wasn't the way things were supposed to go down.
In a January 2018 interview with The New York Times, Cabello explained that she felt forced out of the group over her desire to create her own music. "I was just curious and I wanted to learn and I saw all these people around me making music, writing songs and being so free," she shared. "I just wanted to do that and it did not work ... It became clear that it was not possible to do solo stuff and be in the group at the same time."
Basically, Cabello left to pursue other creative outlets for her music since being in the group didn't allow her that freedom.
Apparently, the arrangement wasn't working for the rest of Fifth Harmony either. The group announced their intention to split in March 2018 with the following statement:
After six years going hard, non stop, we also realized that in order to stay authentic to ourselves and to you, we do need to take some time for now to go on a hiatus from Fifth Harmony in order to pursue solo endeavors. We are all very excited and grateful to be able to take this time to learn and grow creatively and really find our footing as individuals. In doing this we are allowing ourselves to gain new experiences, strengths and perspectives that we can bring back to our Fifth Harmony family.
It sounds like the whole situation wasn't working for any of them, which is unfortunate because they really had a good thing going. Hopefully, Cabello and the rest of Fifth Harmony can pave their own way in the music industry without anyone trying to limit their creative output. Cabello seems to be enjoying lots of success already.
This article was originally published on