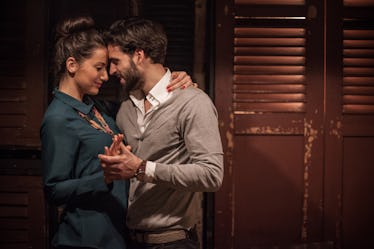 The Perfect Kind Of Date When Bae Wants You To Choose, Based On Your Zodiac Sign
A date tailored towards something you like or have always wanted to explore is classified as a perfect date. Luckily, there isn't only one way to have one and they're being innovated and topped every single day. Going on a date with a new crush or someone you have been seeing for awhile never gets old. And what about when they let you choose the game plan? You'd be happy to do anything with your heartthrob, but planning the perfect date with bae will make the itinerary that much more special.
This well-deserved date can be devised based on your zodiac sign, and let's be real here — who couldn't use a little inspo from their sign every now and then? Anyway, your date — no matter how casual or fancy it may be — should leave you with those effortlessly flapping butterflies. It will also probably replay in your mind over and over again, because it was that dreamy.
It doesn't matter how you look at it — dates are memories, and you should always want to make more of them with bae when you can. The only thing you'll love a tad more than the actual date, is the idea that you got to choose what plastered those huge smiles on both of your faces.