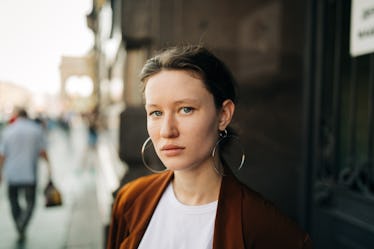 6 Women Reveal The Most Terrible Fights They've Had In Relationships
No matter how long you've been dating someone, sometimes it's completely natural to argue. Whether you and your partner are fussing over family matters or you just had a blowout battle about where to go out for dinner, hearing about the terrible relationship fights other couples have had can be super helpful in understanding your own relationship better. Whether you need to establish some boundaries about texting or you're not sure you agree on being friends with exes — sometimes, in order to find harmony, you've first got to have it out.
Despite what social media may show you, no couple is perfect all of the time. Whether you spat about where to put the dirty laundry or you've never been able to agree on a vacation destination — fights can happen in even the most stable relationships.
Of course, some fights may begin to feel repetitive and unworthy of the pain. If your boo is treating you poorly or you're starting to feel like you need some space, it's always OK to reevaluate where your relationship is going or what you need to feel supported.
I spoke with six women about the worst fights they've had with partners, and honestly, it's complicated stuff.