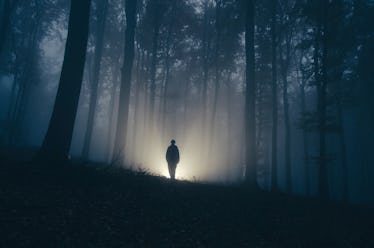 The Most Common Nightmares & What They Say About Your Life Right Now
Nightmares are the absolute worst. They jerk you awake, and they leave you feeling sweaty, terrified, and totally confused about why you just had a dream about a pack of wild hamburgers chasing you down the street. Nightmares can feel extremely personal, but in fact, yours might just be one of the most common nightmares that all people experience.
While each and every one of your dreams or nightmares may seem so detailed and distinct, you may be having the same type of nightmare again and again, rather than a variety of different ones. If you're someone who believes that dreams are a portal to the mind, then you're probably wondering what your nightmares mean exactly, and why you keep having them over and over again.
Nightmares might not have a proven, direct correlation to your conscious thoughts, but more and more scientists are finding compelling evidence to believe that dreams do have some sort of connection to your thoughts, even if that connection is tenuous at best. For that reason, it's always valuable to take a moment to process what you're dreaming about, and ask yourself if it has anything to do with your real life. Here are the six most common nightmares, and what they may mean for your life.