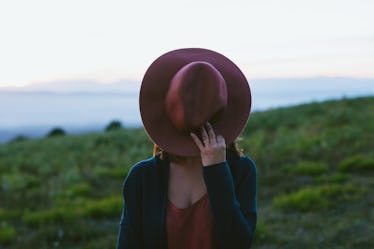 9 People Reveal The Most Awkward Things That Have Happened During Sex & OMG
When you're getting down with someone, it's no secret that things can take an awkward turn pretty fast. Weird sounds, bad angles, things going soft... you get the picture, it happens! And while many of these things can definitely feel like the end of the world in the moment, most of them are quickly forgotten. But sometimes, the awkward things that happen during sex are far worse than just a queef here or a drunken burp there.
Some sex things are so mortifying that aborting the mission and jumping out of the nearest window to escape the situation seems like a legit option. Of course, most mature adults know that sh*t happens, but sadly, that does nothing to ease the awkwardness of trying to escape with what dignity you have left. But if it makes you feel any better, chances are that most of the embarrassing moments you've experienced with someone during sex don't even begin to compare to the borderline urban myths on the worldwide web. Because what's the point of the internet if you can't use it to anonymously vent about sexual experiences that didn't quite go according to plan? Courtesy of reddit, here are nine of the most awkward things that have pretty much ever happened to people during sex. Prepare to squirm.