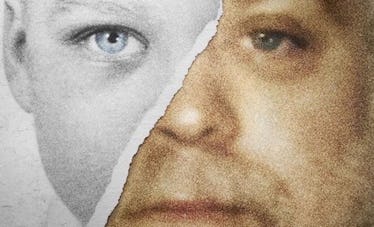 'Making A Murderer' Season 2 Is Premiering Way Sooner Than Fans Expected
Netflix
When Making a Murderer premiered on Netflix back in December of 2015, it became one of the most talked-about docuseries of the last decade. Now, after three years of anticipation for a follow-up, the Making a Murderer Season 2 premiere date is finally here. The true crime sensation will return to the streaming service on Friday, Oct. 19 with 10 new episodes. Season 1 of Making a Murderer chronicled the case of Steven Avery and his co-defendant and nephew, Brendan Dassey. The second season will explore their post-conviction process.
"Steven and Brendan, their families and their legal and investigative teams have once again graciously granted us access, giving us a window into the complex web of American criminal justice," fillmakers Laura Ricciardi and Moira Demos said in a joint statement, via The Hollywood Reporter. "Building on Part 1, which documented the experience of the accused, in Part 2, we have chronicled the experience of the convicted and imprisoned, two men each serving life sentences for crimes they maintain they did not commit. We are thrilled to be able to share this new phase of the journey with viewers."
Making a Murderer's initial 10-episode installment documented Steven Avery's journey from exonerated criminal to convicted murderer. Avery was convicted in 1985 for sexual assault and attempted murder of Penny Ann Beernsten. He was released in 2013 after serving 18 years in prison based on DNA evidence. He and his nephew, Brendan, were later tried and convicted in the 2005 murder of Wisconsin photographer Teresa Halbach. Avery has consistently denied that he was involved in Halbach's murder. Season 2 will introduce Avery's high-profile new lawyer, Kathleen Zellner, as she sets out to prove his innocence.
"Once somebody's convicted, they have to move mountains to get out of prison," a voiceover is heard saying in the teaser for the Making a Murderer's next season.
"When you're fighting for your innocence and you need to prove that it takes time," another voice, possibly Avery's, says.
Ricciardi and Demos also follow Brenden Dassey's post-conviction lawyers, Laura Nirider and Steven Drizin, in the upcoming episodes. Nirider and Drizen, from the Northwestern University's Center on Wrongful Convictions of Youth, are working to prove that their client's confession was involuntary. Dassey's conviction was overturned in 2016, but his release from prison was denied after an appeals court ruled against him.
Making a Murderer Season 1 won four Emmy awards and a second season was announced in July 2016. Ricciardi and Demos worked on the project over a 10 year period prior to its release.
"Because of Ricciardi's and Demos' incredible vision, commitment and keen eye, audiences around the globe became completely captivated by the personal stories of Steven Avery and Brendan Dassey and the unique lens their experiences provide into the criminal justice system," Netflix's VP of Original Documentary Programming Lisa Nishimura said at the time. "We're thrilled to be continuing our longstanding relationship with the filmmakers, and look forward to giving our global viewers eagerly anticipated updates on this story."
Those updates are finally about to come to light on screen. Season 2 of Making a Murderer begins streaming on Netflix Friday, Oct. 19.