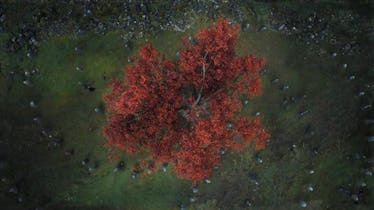 Here's When The 'Game Of Thrones' Prequel Starts Filming, You're Welcome
HBO
Game of Thrones Season 8 has finished filming, and the long process of post-production for the final six episodes has only just begun. But while HBO is going to milk those last episodes of their wildly popular program as long as they dare go, in the background, they are prepping and planning for the series' successor. Over the summer, the decision was made to go with Jane Goldman's proposed prequel pilot, set in Westeros 10,000 years before the current Targaryen era. Now, rumor has it the Game Of Thrones prequel will begin filming early in 2019, with an eye on a 2020 premiere.
This year is a hard year, not only for fans of the series, who could have another nine months to wait before Game of Thrones returns to TV, but for HBO as well. Since 2011, they have had a guaranteed 10 weeks of high-rated programming, which has swelled into the biggest TV show the premium network has ever aired. 2018 has been a taste of what happens when it ends next year.
Apparently, HBO isn't a fan. Though they have said repeatedly that they are not rushing the prequel process along because they are determined to make this a hit show on par with the original, their production schedule suggests otherwise. Geeks WorldWide is reporting the pilot episode is going into production this coming February, which would put the show on schedule for a 2020 debut.
We've now learned that production on the new series could begin as early as February. Filming will be taking place at Paint Hall/Titanic Studios in Belfast, Northern Ireland. The same stage location as the original series. Jane Goldman (Stardust, Kingsman, X-Men: First Class) will act as The Long Night's showrunner. Once we get production dates for the upcoming shoot we will update.
Geeks WorldWide's placeholder title, The Long Night, should not be taken as a sign of HBO using it. This was the title suggestion put forth by George R.R. Martin, even as he admitted it probably wasn't likely to be what HBO would choose. Like many spinoffs, they will probably want to get Game of Thrones as part of the title and would go for something more action-oriented like Game of Thrones: Age of Heroes.
But their reported schedule lines up with what Casey Bloys, HBO's president of programming, suggested the network would be aiming for at the Television Critics Association press tour this summer. According to IndieWire:
[W]e're hoping to go into production in early '19...But I don't want to get into that individually, other than to say that we're excited about the pilot we're shooting and we're just looking for a director now, we're just casting. I don't imagine there will be any more activity on the prequels until we see how this goes. I'm not holding one back and we're going to make an announcement any time soon.
Fans will be keeping their eyes peeled for those casting announcements, which are sure to come this fall. Meanwhile, Game of Thrones' last episodes will turn up on HBO sometime this coming spring.