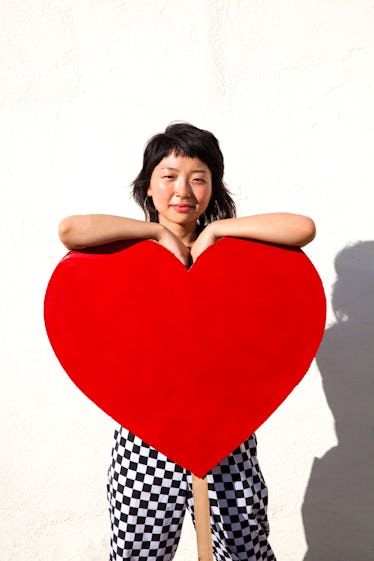 The Dating App Profile You'd Swipe Left On, Based On Your Sign
Stephen Zeigler/DigitalVision/Getty Images
There are some undeniable trends in the world of internet intimacy. A gym selfie. A picture with a wild animal. A group photo from a cousin's wedding. Of course, if you've ever wondered the dating app profile to swipe left on, your zodiac sign may help your thumbs make the right move. And the right move might be swiping left.
Though being in love may feel like a happy, sexy Beyoncé song, wading through an internet pool of potential-dates can feel like "Irreplaceable" (to the left, to the left) is playing on repeat. Perhaps the modern version of The Princess and the Frog is wading through dating app profiles until stumbling upon the perfect one. And while every dating app has a different interface, and more importantly, a different vibe, it may not be long before you see a lot of the same types of profiles as you swipe throughout your day.
Although it can be impossible to make a hard and fast rule about what you'll swipe for (sometimes the person holding a fish is like, really hot), it can be helpful to know what types of connections you're looking for.
Here is the dating app to swipe left to, according to astrology.