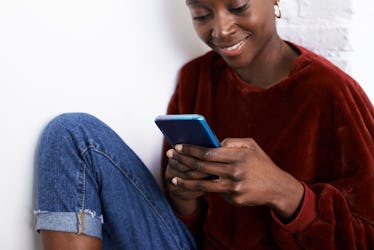 10 Women In Their 20s Reveal Their Most Game-Changing Dating App Tips
I can't claim to be an expert on finding true love, but I know one thing for certain — dating app skills are a must-have when you're looking for that special someone. If you've been single anytime in the last few years, chances are you've dabbled in app dating (or at least watched over your friend's shoulder as she swiped through her Tinder matches). I've always found that world a bit daunting, but I have friends who seem to know just how to craft the perfect message or snag that great first date. I'm often asking for their best dating app tips, and they've helped me spruce up my profile and think smarter about who I'm swiping right on. Honestly, it's improved my success rate.
As a woman in my 20s, I know my dating app profile is super important. It's great to have the ability to meet so many people with just a swipe of the thumb, but it can also feel super overwhelming at times! Many women are pros at navigating dating apps with ease, and I knew they'd have tips to share about how they find great prospective partners. With a little practice (and some insider knowledge from these ladies), you can become a certified expert at dating online. Open up your profile and get ready to swipe right, because you're about to feel more confident than ever.