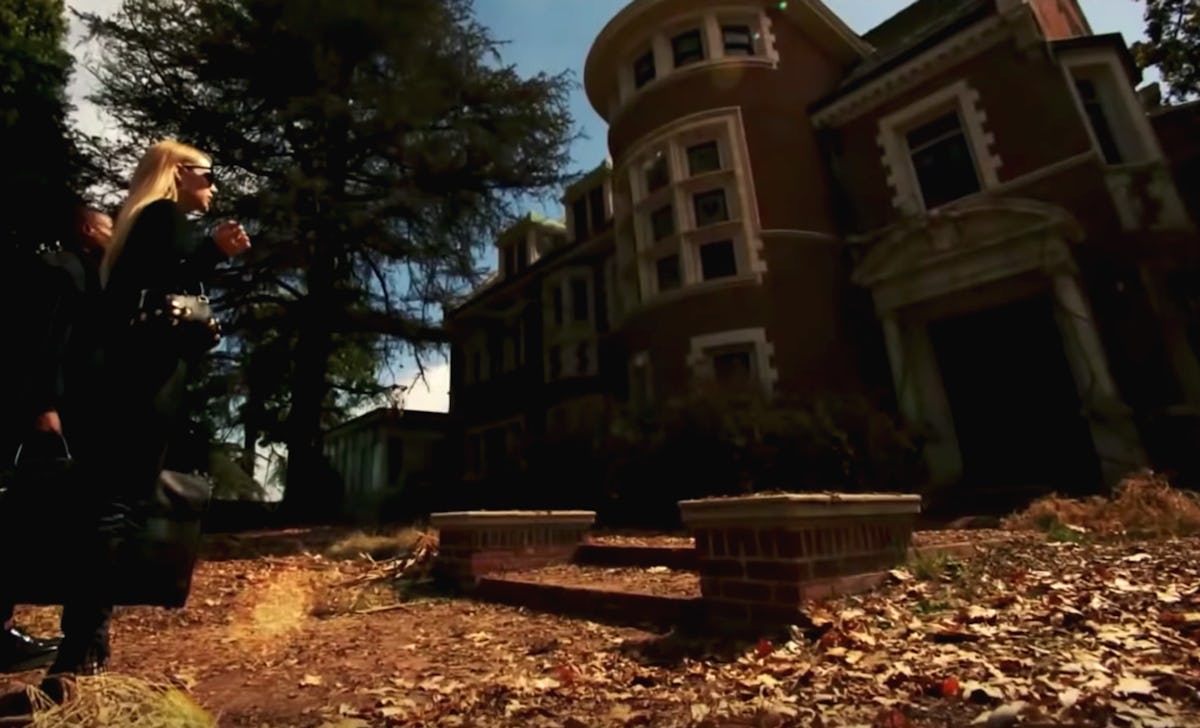 'AHS: Apocalypse' Is Finally Giving Us The Full 'Murder House' Crossover Next Week
FX
Before American Horror Story: Apocalypse began, showrunner Ryan Murphy promised fans that this would be the crossover season between Murder House and Coven that has long been rumored. In the most recent couple of episodes, Apocalypse has totally delivered on the Coven part, but we are still waiting for some more Murder House. Thankfully, we won't have to wait long, because the AHS: Apocalypse Episode 6 trailer reveals that next week's episode will be a trip back to the Murder House.
Spoiler alert: This post will contain details from the first five episodes of American Horror Story: Apocalypse. We have already gotten a bit of Murder House crossover this season, given that Michael Langdon is at the center of the whole apocalypse. As fans know, Langdon first appeared at the very end of Murder House as a newborn baby and then a toddler who was prophesied to be the antichrist. But so far, Michael Langdon is the only character from Murder House who has returned for Apocalypse. That will all change next week, though, because the teaser trailer for Episode 6 is completely set within the infamous walls of the Murder House. And yes, that means Jessica Lange is finally back as Constance Langdon! Check out the promo trailer for Episode 6 below:
Yep — buckle up for all Murder House, all the time in next week's new episode of AHS: Apocalypse. The episode is even titled "Return to Murder House" for antichrist's sake! The ending of Wednesday night's fifth episode of the season also perfectly set up the trip back to where it all began, as Cordelia Goode orders Madison Montgomery and the nosy warlock Behold Chablis to try look around the Murder House to try to find some way to defeat Michael Langdon.
The new trailer reveals that Madison, Behold, and Cordelia actually purchased the Murder House for their recon mission, although they will initially have trouble contacting the (literal) ghosts of Michael Langdon's past. The most important ghost does appear, though, as Constance Langdon descends the staircase to greet the new homeowners. It definitely appears as though Constance managed to die within the Murder House and is now one of the many spirits bound to the location.
The new episode also looks like it will contain yet another flashback (a reminder that this Coven storyline is already a flashback from the Outpost 3 storyline). It appears as though we will get to see Constance Langdon raising Michael through is teen years, when he finally realizes that he is the antichrist. A particularly interested shot in the trailer shows Constance holding a butcher's knife while she watches Michael sleep, leading fans to believe she will have tried to kill her grandson once she saw how truly evil he was.
Unfortunately, we only get to see brief flashes of a couple other Murder House characters in the trailer, including Rubber Man and a particularly worried-looking Violet Harmon.
Other Murder House characters Tate Langdon and Ben and Vivien Harmon are also confirmed to return this season, so look out for them next week also.
The "Return to Murder House" episode of AHS: Apocalypse will air on Wednesday, Oct. 17 at 10 p.m. ET on FX.