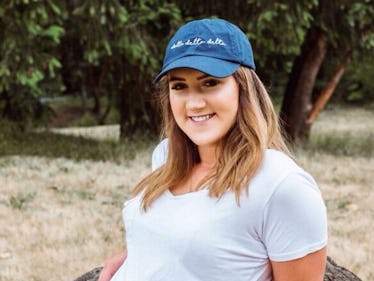 Teen's Tweet About Donating To St. Jude Goes Very, Very Viral & Twitter Is Torn
The song might say, "It's the most wonderful time of the year," but we all know holidays can be pretty stressful... and sometimes not so wonderful. Between cooking, buying, and decorating, it's easy to get caught up in the shuffle, but one college student decided to take a step back and focus on others this season. This teen's St. Jude donation tweet went viral, but the responses are completely torn.
UPDATE: In a statement to Elite Daily, Richard Shadyac Jr., the president and CEO of American Lebanese Syrian Associated Charities (the fundraising and awareness organization for St. Jude's), said that the hospital supported Danni Messina's effort and was grateful for it. "At St. Jude Children's Research Hospital we sincerely appreciate the awareness that Danni Messina and her Twitter campaign effort have brought to our mission: Finding cures. Saving children," Shadyac said. "Danni's intentions are pure – and while she has learned a lesson on how quickly a moment can become viral, she also reminds us of the power and importance of helping others and how contagious that spirit is in this season of giving thanks."
EARLIER: Let's break it all down: Washington State University student Danni Messina was really affected when one of her friends and his grandmother spent Thanksgiving at his local St. Jude Children's Research Hospital. It was certainly different from the turkey dinner she was accustomed to. That's when she decided to take action.
Instead of waiting for the day to pass, she pledged to make a difference by giving. The teen took to Twitter to make a promise to St. Jude's: For every favorite and retweet she received, she would donate 25 cents and 50 cents, respectively, to the hospital. The kind-hearted teen had intended to reach college friends and sorority sisters with her social media message. However, 190,000 retweets and 438,000 likes later, she owes more than $200,000 as of Tuesday, Nov. 28 — a task she cannot fulfill. The tweet reads,
this time of year is about giving - this year, I am giving back to St. Jude & the families who are supported by their amazing services
every favorite : $.25
every retweet : $.50
go give. go st. Jude!!"
Messina tells Elite Daily she was shocked at the outcome, but couldn't possibly donate that much to the cause she cares deeply about. "It was kind of crazy to me," she tells us. "I expected nothing like this to happen, and my mom and I were freaking out together."
Just because she faced this unexpected roadblock didn't mean it was time to throw in the towel. Messina promised to pledge $1,000 of her own money, but in order to make up for any deficit, she started a GoFundMePage with the hopes of raising $50,000 for St. Jude's. As of Nov. 28, she has raised more than $7,000.
Positive praise came pouring in.
But, since this is the internet, criticism soon followed.
But this positive, compassionate teen isn't letting negativity slow her down. "People will be people," she tells Elite Daily. "I mean, I just know in my heart that I did this to give back, I had pure intentions from the beginning. I scroll over them now because I don't need to see the negative comments."
She is still urging people to donate and willing to do the same. She might've made a slight mistake with her planning, but she is trying to do some good. Those interested in helping Messina reach her GoFundMe goal can visit the site and make a donation. For those looking for other ways to help sick children, there are other initiatives taking place this holiday season. All you have to do is go on Instagram. How easy is that?
If you're en route to a vacation, share the update with your followers with the hashtag #ThankfulForTravel and by tagging @STATravel. Beginning Thanksgiving weekend and ending on Giving Tuesday, STA Travel is donating $5 to Teen Cancer America's #ThankfulForTravel promotion for every photo posted. The ultimate goal is to help raise $1 million for the organization.
"STA Travel is thankful for travel every day of the year, but wanted to really emphasize it during the season of giving thanks and giving back," Tiffany Harrison, marketing manager at STA Travel, tells Elite Daily. "We're keen to see other travelers showcase the moments that make them grateful for the opportunity to explore the incredible world that we live in — whether it's when they hopped on a plane to study abroad or went trekking on their first solo trip, we want to celebrate every experience."
There are plenty of ways to show your support this holiday season. No need for Twitter wars — just give what you can and appreciate the good that's out there.
Check out the entire Gen Why series and other videos on Facebook and the Bustle app across Apple TV, Roku, and Amazon Fire TV.