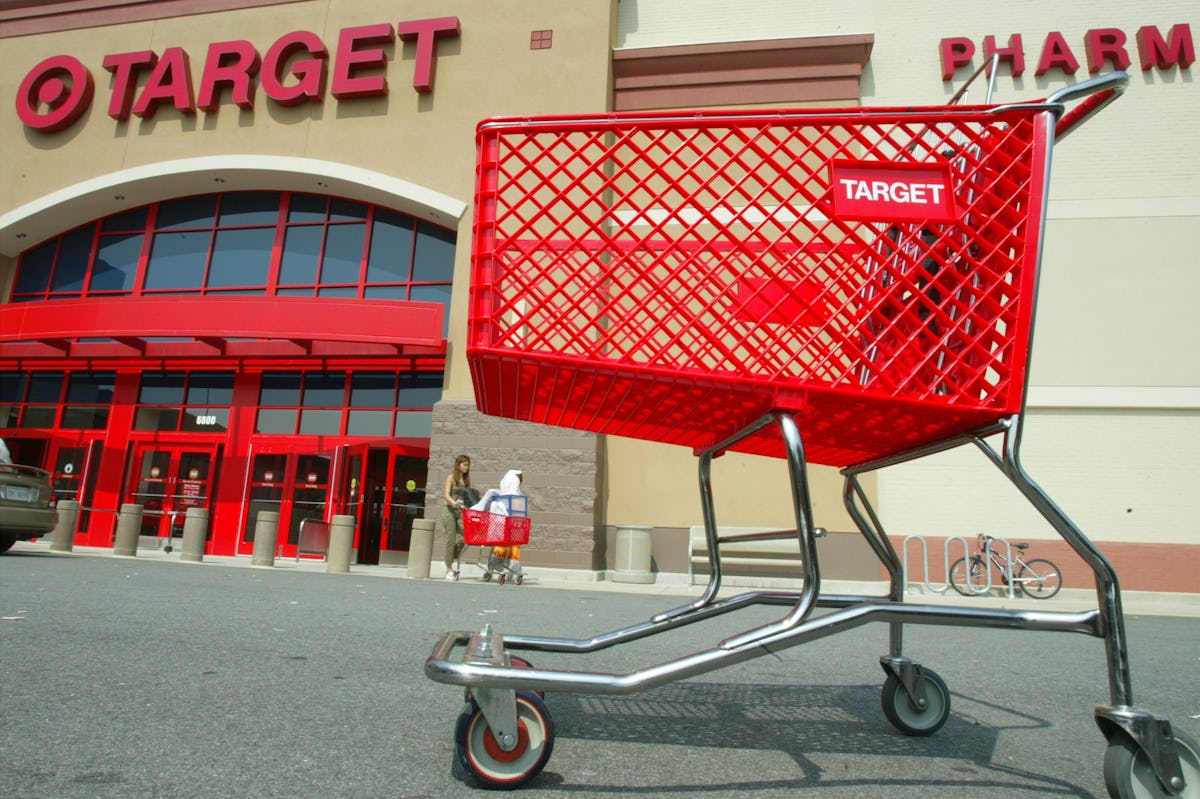 Literally All Of Target's Shoes Are On Sale Right Now, Including These Wildly Popular Styles
Alex Wong/Getty Images News/Getty Images
Spring has officially sprung nationwide (I'm looking at you, New York!), which means it's officially time to pack your boots away and pull out your sandals. If you're in need of some new strappy footwear, you're in luck. Target's shoe sale is so good that you'll be able to add a few new pairs of sandals to your closet, along with colorful sneakers, warm weather heels, printed slip-ons, and the like. Because a big spring cleaning should be rewarded with a big spring shopping spree, right?
Right now, you can get 20 percent off of any pair of shoes by entering the code "SHOES" upon checkout. There are absolutely no caveats here, so literally every style is fair game. Whether you're looking for some new espadrilles to wear to a garden wedding or a new pair of flip-flops to wear poolside, the bullseye retailer has got you covered.
Because there are literally hundreds of styles to choose from, I picked out 10 of my favorite seasonal pairs in order to help expedite your shopping process. I should note that it's unclear when the discount offer will end, so I'd suggest heading to Target's website ASAP to make your purchases.
Earn Your Stripes
The red striped slip-ons do not look like they'd be on sale at Target, but rather at some high-end expensive retailer. They are amazing! Their beautiful woven fabric adds a luxe look, while the frayed edges add some nice texture. Pair this with jeans or a white tee for a more casual look, or with a sundress for the perfect date night outfit.
Just For Kicks
Nothing's better than a pair of classic trainers. White sneakers are widely known as the most versatile shoe of them all, so why not snag yourself a new pair for a mere $28 after the discount? I love the high-top silhouette of this pair and the easy zip-up back.
Colonel Mustard
I love this shade of yellow for a shoe! I'd pair these heeled mules with a vintage white dress and woven straw bag. Slightly boho, slightly trendy, super fresh.
On the Flip Side
These flip-flops regularly retail for $4 so a discount is hardly needed. They're rubbery, boast a cute striped pattern, and feature bright colors. What more could you ask for in a simple poolside shoe?
X Marks the Spot
I love these sandals for so many reasons. For one, I almost exclusively wear black shoes, so they'd fit right in to my aesthetic. Their slip-on style makes them easy to throw on, while the silver studding details add a touch of edge. Wear these with dresses, skirts, shorts, anything, and your outfit will get an automatic upgrade.
Sticky Situation
I, too, am shocked that a pair of Velcro shoes made it onto my list, but here we are. For some reason, I find these incredibly cute. I love their dusty blue shade and suede-like texture, and think they'd look amazing with a pair of white wide-leg culottes and a graphic T-shirt. They're playful, easy, and a bit quirky. Why not!
Neutral Territory
If you need a simple pair of brown sandals, look no further. These look super comfy and are effortlessly chic. If modern boho is your style, add them to your cart.
Statement Shoes
If you're headed on a beach vacation this year, you need these. The bright, kelly green against the palm print gives off all kinds of tropical vibes and the design overall has a lighthearted appeal.
The Simple Life
I'm a big supporter of the classic black mule. They're another shoe that goes with anything and they're typically super comfy to wear. Done and done.
Tread Lightly
OK, OK, I know I told you to put your boots away, but white booties are different! Their crisp shade allows them to be spring and summer appropriate and they look killer with colorful floral dresses. This pair in particular is great for its kitten heel and pointed toe.