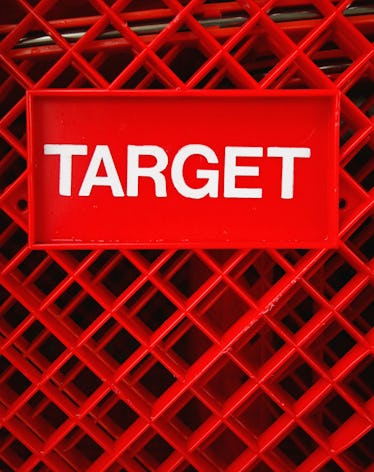 All Of Target's Beauty Products Are 25 Percent Off For One Day, So Cancel Your Plans
Tim Boyle/Getty Images News/Getty Images
Another upcoming week, another way to score some major savings on a bevy of items that are both practical and fun to indulge in. Target's one-day sale, which will be happening this Tuesday, July 17, is the perfect opportunity (or excuse, depending how you look at it) to make a big mid-summer purchase at a staggeringly great price, so mark your calendars and make sure it doesn't pass you by.
The best part about the sale is that it isn't limited to individuals with a Target membership. In fact, it doesn't involve a single stipulation whatsoever. Along with the sales deals, which I'll expand upon below, Target will be offering free two-day shipping on orders over $35, as well as an additional five percent off for Target REDcard holders. So if you do indeed have a membership with Target you'll get to reap some extra benefits. (And you thought forgot about your allegiance!) Shoppers who spend $100 or more on the 17th will also be gifted with a free six-month membership for same-day delivery, which could majorly come in handy if you think about it. Out of toilet paper? Need to replace a lightbulb? Did your vacuum suddenly die before a dinner party? Same-day delivery could save you. Not too shabby at all, right?
Now, onto the details of the actual sale items themselves. While no apparel or accessories will be included in the offering, an array of home goods, tech items, and yes, beauty supplies, will be. To be exact, you'll be able to score 30 percent off Target-exclusive home brands; up to 30 percent off top Google products; discounts on cookware, small appliances and floorcare; and 25 percent off beauty and personal care, among other deals. In other words, if your apartment or beauty cabinet need refreshing, this sale has got your back. Check out some of Target's best beauty buys below and get ready to score them for cheap next week.
Pucker Up
Eos has been a favorite balm brand of mine since college but I've never tried their tinted offerings. This shimmery coral lip balm will add a touch of subtle sheen to your pout while simultaneously conditioning it to ensure it remains soft and flake-free.
Wetness is the Essence of Beauty
Zoolander got one thing right. To ensure your skin stays appropriately hydrated, try this hydro boost gel-cream by Neutrogena. It's super lightweight and feels like you have nothing on your skin at all, yet it leaves your complexion incredibly hydrated and healthy. When I first started using it I thought it wouldn't work because of it's airy texture but boy, was I proven wrong. As described by Neutrogena, "Hyaluronic acid acts as a sponge for dry skin cells moisturizing with up to 1,000 times its weight in water." Eat your heart out, Derrick.
Magic Wand
Another oldie but goodie pick, Maybelline's mascara has been a mainstay in my beauty bag since I can remember. Waterproof mascara is especially important for the summer, when sweat can destroy your perfectly made-up lashes.
Nailed It
My favorite Essie shade, this light blue hue is bright, cheery, and perfectly summery.
Egg-cellent
I desperately need a new beauty blender, and this 3-in-1 multi-functional makeup sponge would be an excellent pick. The rounded side blends large areas of the face, the pointed tip works great on blemishes, and the flat portion contours around eyes and noses. Plus, it can be used wet or dry. It's a win-win-win.
Complexion Situation
My go-to moisturizer. I will forever use Ceatphil for its gentleness on skin and unscented formula.
Hair Story
Because we all know the havoc that pool chlorine, prolonged sun exposure, and dry environments can wreak on hair.
Shady Lady
Featuring 8 gorgeous metallic hues, this shadow palette has the ability to transform your lids into '80s-style rainbows or sultry smoke shows.