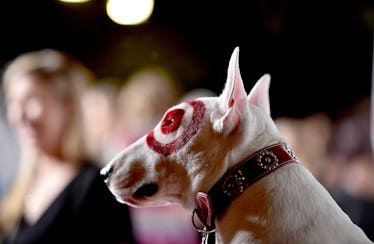 You Can Score Major Deals On All Of Target's Offerings Thanks To Their Upcoming Week-Long Sale
Mike Windle/Getty Images Entertainment/Getty Images
It seems like every store has some sort of membership card or app or special deal that you can sign up for, which makes keeping track of the best and most money-saving ones hard to do. Target's Fun Run Sale, which is coming up between Sept. 16-22, was created because of that very reason. Providing amazing deals on three of the retailer's special promotional offerings, the sale is both meant to educate shoppers about said offerings and to allow them to sign up for them at seriously slashed prices. If you regularly make trips to your local bullseye-emblazoned store then you'll definitely want to read on.
As explained in a press release on Target's website, "Our new Target Fun Run sale is all about serving up amazing deals while showcasing some of the services that make shopping—and saving—super easy at Target. It's part thank you to our loyal guests and part invitation to those who haven't yet tried Cartwheel, Target REDcard or Shipt same-day delivery." As someone who hasn't tried any of the aforementioned services I'm definitely intrigued to find out more about what they each offer. If you are too, here's a piece of advice: before you scroll down, download the Target app to your phone. All of the below offers can only be scored through it.
Cartwheel
Cartwheel is the place within the Target app where you'll be able to find the best deals in all your favorite product categories including health & beauty, apparel, and more. Think of it as a coupon book 2.0 that's way easier to use. During Target's Fun Run Sale you'll be able to get in on some of the retailer's most popular Cartwheel promotions including favorites like 20 percent off select home, apparel, food, health and beauty items. The offers will be available to peruse starting Sept. 16 but they'll only be redeemable in-stores, so don't plan on an online shopping spree!
Shipt
If you love same-day delivery then Shipt, the service Target uses, will bring a huge smile to your face. You can order everything from toilet paper to groceries to mascara in more in the morning and Shipt will ensure it's all at your doorstep that very same night. During the Fun Run Sale, you'll be able to score half-off on an annual membership and get one for a mere $50! If you're already a member of Shipt, you'll receive a $15 credit on your Shipt account to use on a future order if you spend $100 or more and same-day delivery orders between Sept. 16-22. To find out if you live in an area where Shipt is offered, head to Target.com/Shipt.
REDcard
REDcard is Target's version of a membership card and is available in both credit and debit form. Every time a cardholder uses it they save five percent on their purchase, no matter if they're shopping in-store or online. The card also comes with perks like free 2-day shipping and exclusives extras. During the Fun Run Sale, REDcard holders will be privy to special coupons within the Target app so long as their REDcard is linked to their app. (Head here for instructions on how to link it.) For those of you who aren't currently cardholders, you'll receive a coupon for $30 off a future qualifying purchase of $100 or more if you apply and are approved for a card during the Fun Run Sale.
In other words, this sale will save you some major dough on whatever it is you've been lusting after for fall. Why wouldn't you partake?