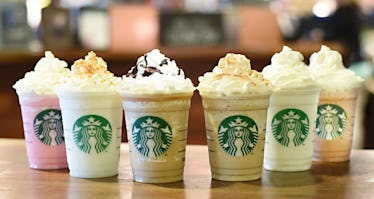 Starbucks Is Offering Half Off Frappuccinos For Happy Hour Today, So Order Up
Starbucks is serving up another great Happy Hour deal that will keep you cool during the scorching afternoon heat. Starbucks' midday promotion is offering 50 percent off of Starbucks' signature Frappuccinos. I don't know about you, but there's nothing I want more than an icy cold drink when I'm wiping away beads of sweat from my face. Starbucks' Aug. 2 Happy Hour offers half off Frappuccinos, so order up.
Starbucks' Happy Hour is a sweet (and affordable) deal that you should definitely take advantage of on Thursday, Aug. 2. Starting at 3 p.m., patrons can get a grande size Frappuccino or larger for half off the usual price at participating Starbucks locations nationwide. Starbucks' Happy Hour includes the coffee chain's newer blended beverage options like the Ultra Caramel Frappuccino, the Serious Strawberry Frappuccino, and the Triple Mocha Frappuccino. You really can't go wrong with whatever frozen sip you choose to indulge in. Personally, I'm a fan of the Java Chip Frappuccino, so that's what I'll be ordering later today.
If you've ever purchased a Frappuccino from Starbucks before, you know that they aren't the cheapest item on the menu (although the cost is totally worth it). A full-price 16-ounce Triple Mocha Frappuccino will run you anywhere between $5.24 and $5.45 depending on where you live. On Thursday, Aug. 2, you can order one of these tasty blended sweet treats for under $3 for a grande. Go ahead and bring back a second Frappuccino for your favorite coworker, or bring your best pal along for the afternoon delight. It's no BOGO deal, but it might as well be with prices this good.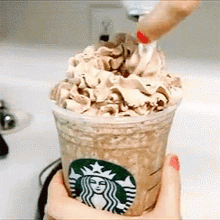 If you want in on the Aug. 2 half-priced Frappuccino special (or any Starbucks Happy Hour promos for that matter), you will need to be invited to the afternoon deals. I know, it sounds like an exclusive club, right? Luckily, it's easy for anyone to join with just a few simple steps. First, start by creating a Starbucks Rewards Member account. You will need a Starbucks gift card or star code to go this route. If you don't have either of those things handy, you can sign up for Starbucks Happy Hour emails.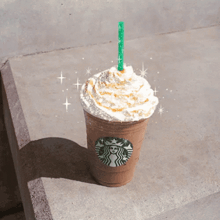 Once you've gone through the motions to set up your account, download the Starbucks app that's available on iOS and Android device. Log in to your account and turn on notifications. Usually, the day before or the day of the Happy Hour event, Starbucks will send an alert to your phone to notify you of the upcoming deal. Starbucks will also send you an email with the Happy Hour information. You can count on Starbucks' Happy Hour deals almost every week (usually on Thursdays). They've been known to skip a week here and there, as well as host the discounted beverage event on a Friday.
Your Happy Hour barcode will be automatically loaded to your Starbucks account. When you're in the Starbucks app, tap "inbox" in the upper lefthand corner, and then click "messages." This is where you will find your Happy Hour offer to show the barista when you order. You can even apply it to a mobile pick-up order using the app, so order up.
I am powered by coffee. In fact, I'm pretty sure I have straight caffeine running through my veins most days. If you also look forward to Starbucks' Happy Hour deals each week, then get ready to enjoy your discounted Frappuccino. Cheers!