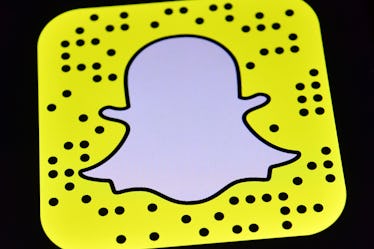 You'll Be Able To Buy Concert Tickets On Snapchat Soon, So Check Those Tour Dates
Carl Court/Getty Images News/Getty Images
Snapchat isn't just for sending photos and videos to your best buds anymore. If you've ever viewed a story for a sports team, musical artist, or other entertainer, you will soon be able to buy a ticket to their show without ever leaving the social media app. How convenient is that? TechCrunch reports that Snapchat and SeatGeek will let you buy concert tickets on the app, and I can't wait to use it.
In a first-of-its-kind partnership with SeatGeek, Snapchat announced that users will be able to purchase live event tickets directly in the app, according to TechCrunch. The new feature was first tested out with Major League Soccer team Los Angeles Football Club for their home game against D.C. United on Saturday, May 26. In this specific instance, the Los Angeles Football Club uploaded a video of seats in the stadium to their Snapchat Story. Then, users who viewed the Story were invited to swipe up for more information about purchasing tickets to the match.
To secure your seats, select the number of tickets you need and add them to your bag. From there, all you need to worry about is plugging in your personal details such as the credit card number to pay for the tickets, billing address, and contact details. That is the magic of Snapchat, you guys. You do not have to leave the app. All it takes is a few clicks and you've bought your tickets, thanks to the integration of SeatGeek.
But don't go deleting outside ticketing apps from your phone just yet. It's unclear when the Snapchat and SeatGeek integration will be fully ready for use across the platform. According to TechCrunch, Snapchat and SeatGeek expect to add more events like concerts and sports for users to interact with and purchase tickets to. I'm just not totally sure when that will happen, but I'm pretty excited about it. I have not tried it out for myself just yet, although I will say that the platform seems super easy to use if you are looking to buy tickets to a concert or sporting event.
It can also be a useful way to stumble upon an event you did not previously know about. So, if you are bored and browsing the internet looking for weekend plans, open up the Snapchat app on your phone to see what event awaits you. Make sure you are following your favorite athletes, teams, musical groups and artists, as well as other beloved performers on Snapchat so you can view their Story.
Perhaps there's a basketball game happening at the downtown arena you weren't aware of, or that new band you heard on the radio is performing at a local venue, but you had no idea. Snapchat will help you stay in the know about upcoming events and let you buy tickets directly in the app. The tickets are sold via Snapchat by SeatGeek. It is that simple. Swipe, click, buy, and you are ready to rock.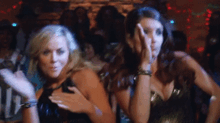 Snapchat is not the only social media app in recent memory to enhance the user experience. On Tuesday, June 12, Instagram announced they are testing a feature that allows users to shop their Instagram Stories directly in the app. Previously, Instagram already let users shop their feeds by tapping on products they want to buy. They've even rolled out a feature that lets users book dinner reservations, appointments, as well as buy event tickets. Like Snapchat's partnership with SeatGeek, shopping on Instagram can be done without leaving the app.
All in all, I say this is a pretty solid partnership, and I can't wait to use it to buy tickets to my next concert.