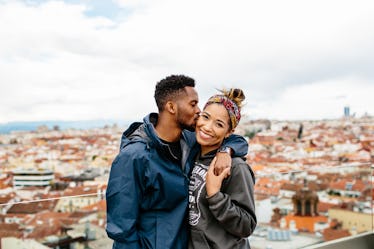 7 Signs Your Relationship Is Strong Enough To Survive Going Long-Distance
Although I once found myself in a long-distance relationship that spanned four years, my partner and I never had the luxury of asking ourselves, "Should we do long-distance?" Our relationship had been long-distance from the start, which felt a lot like wading through the dark in a strange house. We constantly bumped into problems we weren't prepared for, like deciding on the perfect travel schedule to accommodate our new relationship. I used all of my breaks from college to visit my partner but he rarely took time off to visit me. If we had dated in person before doing long-distance, I would have factored the inflexibility of his schedule into my decision to take the LDR plunge.
If you and your partner are currently thinking of doing long-distance — for example, because you are moving away for school or work — there are few things you should consider first. Can you afford to travel back and forth to see your partner? Do you get frustrated when you can't get in touch with your partner for long periods of time? While the answers to these questions might not be relationship deal-breakers, they're worth discussing at length with your partner before you decide that you're ready for a long-distance relationship.
According to relationship coach Adam Maynard, there are seven ways you can tell if your relationship is strong enough to go the distance.