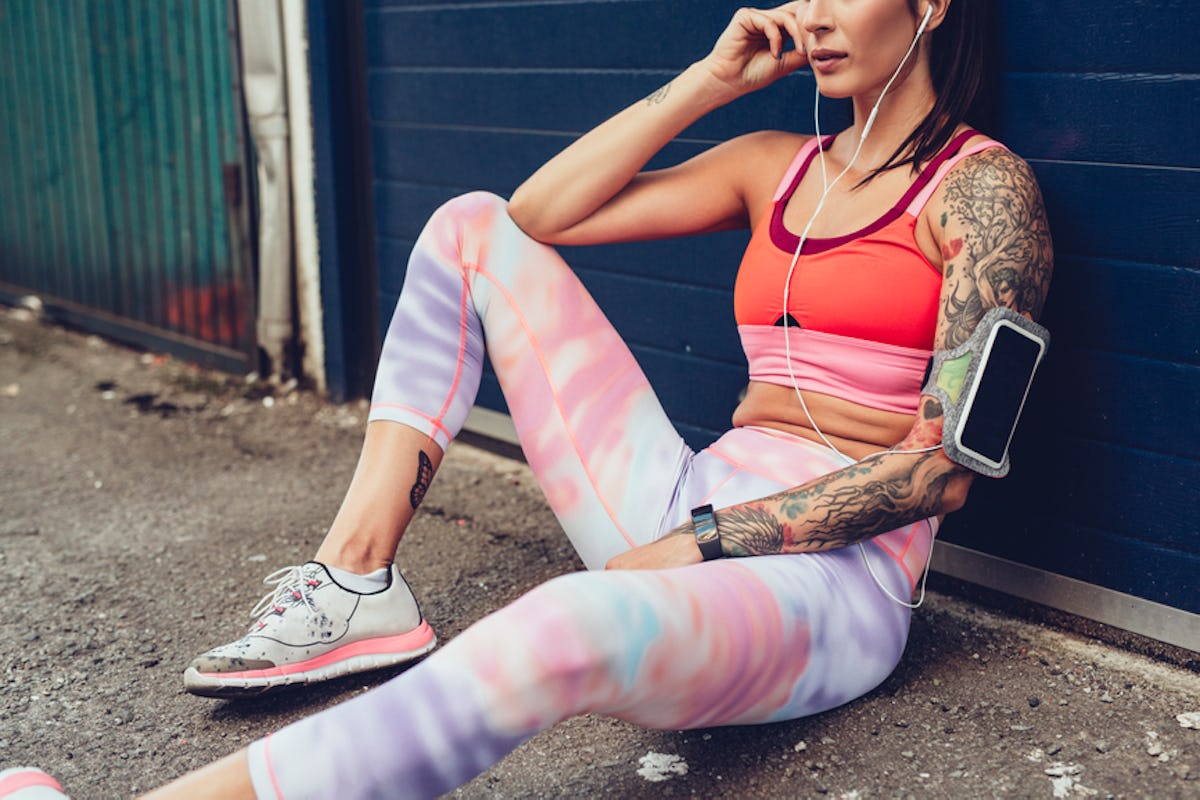 Working Out Commando Is Awesome, As Long As You Make Sure To Avoid These 5 Things
You know the feeling: You're in the midst of a killer sweat sesh, totally in the zone, when you suddenly have to pause mid-burpee because your thong feels like it's taken permanent residence way too deep within your butt crack. The struggle is f*cking real when it comes to what's underneath your favorite pair of Lulu leggings, and it can be pretty tempting to go commando to the gym because of how annoying certain types of underwear are. If you're wondering whether you should wear underwear when you work out, I'm sorry to say there's not exactly a straightforward answer one way or the other.
It really all comes down to personal preference, and what makes you and your lady parts feel best. However, if you do choose to throw on your favorite pair of undies before you hit up your weekly cycling class, there are a couple of precautionary measures to take so you can avoid any annoying BS — aka bacteria overgrowth and uncomfortable infections down there.
So, the next time you're throwing on a pair of underwear before you start your workout, be sure to avoid these five panty mishaps to keep your vagina happy and healthy.