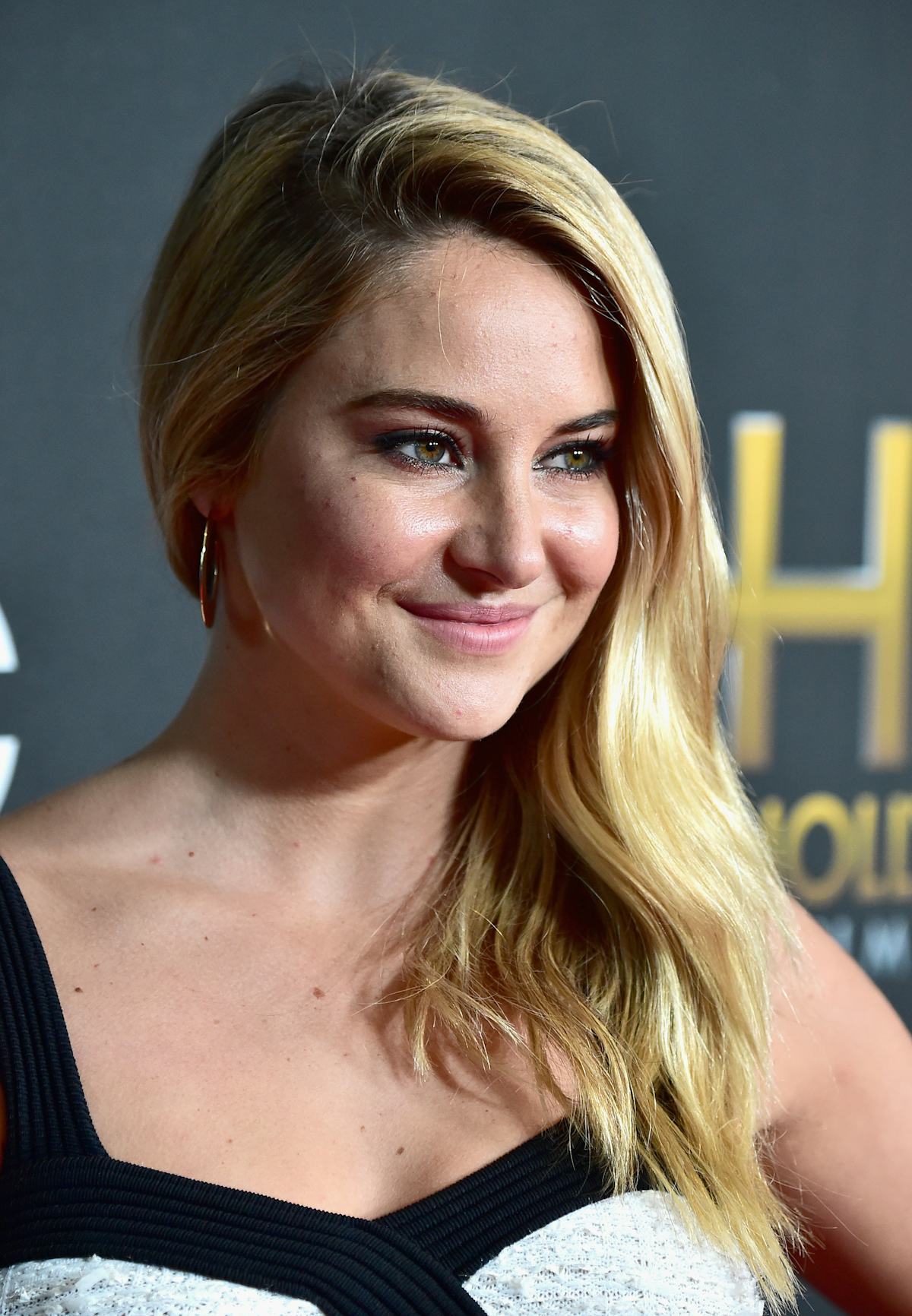 Shailene Woodley's Golden Globes Look Is Part Equestrian, Part Festive Grandma
Frazer Harrison/Getty Images Entertainment/Getty Images
What I love most about the red carpet season is how it changes time and time again. Over the years, I've definitely seen a transition of what society deems to be fashionable, and the variety is refreshing. That's why I'm obsessed with Shailene Woodley's 2018 Golden Globes dress. The houndstooth turtleneck and belted skirt boast an equestrian vibe, that also has a hint of fancy-grandma-on-the-town.
Woodley is known for iconic roles and talent, but it's her particularly interesting beauty secrets that have made her interviews very quotable. A couple of years ago, her unconventional beauty advice (such as to sun your vagina) raised more than a couple of eyebrows. Even I was a skeptic, but after seeing her glowing skin and luminescent hair on the carpet, everyone gave her beauty secrets a second thought. Although I consider myself a veteran of scanning the red carpet, I knew that Woodley would bring something fresh to the table.
This year, Woodley is up for her own individual Golden Globe in the Best Performance by an Actress in a Supporting Role in a Series, Limited Series or Motion Picture Made for Television category. Besides that being a mouthful, the category is staked with heavy hitters like her co-star Laura Dern (Big Little Lies), Ann Dowd (The Handmaid's Tale), Chrissy Metz (This is Us), and Michelle Pheiffer (The Wizard of Lies).
Although these actresses are competing for the coveted title of being the best, I loved the camaraderie among women this year. Every woman can attest that ladies get a bad rap for being catty and competitive and just super jealous of one another. Yes while that can be true, it's really no different in our male counterparts. It's just an ugly quality of human nature, but the ladies of Big Little Lies especially proved that females will support each other till the end. Spoiler alert: Maybe not to the point of covering up a murder like the BLL characters did, but you know, like checking for toilet paper on shoes and championing one another in their respective wins.
Before the red carpet, Woodley took to Instagram to express her support for the Time's Up movement. The initiative is a call for change from women that "addresses the systemic inequality and injustice in the workplace that have kept underrepresented groups from reaching their full potential". Woodley's social media accounts explain that she supports the Time's Up movement because it helps to give a voice to woman across all walks of life.
Woodley debuted a fresh platinum 'do back in September, at the 2017 Emmy Awards. Woodley has always had iconic hair, but lately her blonde hair has looked so on point. Besides chilling in the sun and maintaining an overall healthy lifestyle, she also has Suave Professionals Celebrity Stylist Marcus Francis to thank. He styled her hair for the big night, after all. He has a penchant for making hair look like a work of art, and if you're a fan of Emily VanCamp, Camila Cabello, or Freida Pinto, his resume is stacked. This year, Woodley went with a slicked back look, which I personally love because it shows off her makeup.
As far as her bedazzled Little House On The Prairie ensemble, fans on Twitter have had mostly positive reactions.
This user isn't a fan of Woodley, per se, but still loves the look.
Even though the outfit is definitely separates, the Twitterverse has taken to calling it a dress, and I guess that's OK.
Oh look, this sartorially-inclined user correctly identified the get-up. "Ralph Lauren will dress #BigLittleLies Shailene Woodley in a silk beaded turtleneck and black tulle skirt. #goldenglobes"
All I know is that I appreciate the variety, Shailene. No one wants to see another Rihanna rip-off moment on the red carpet.