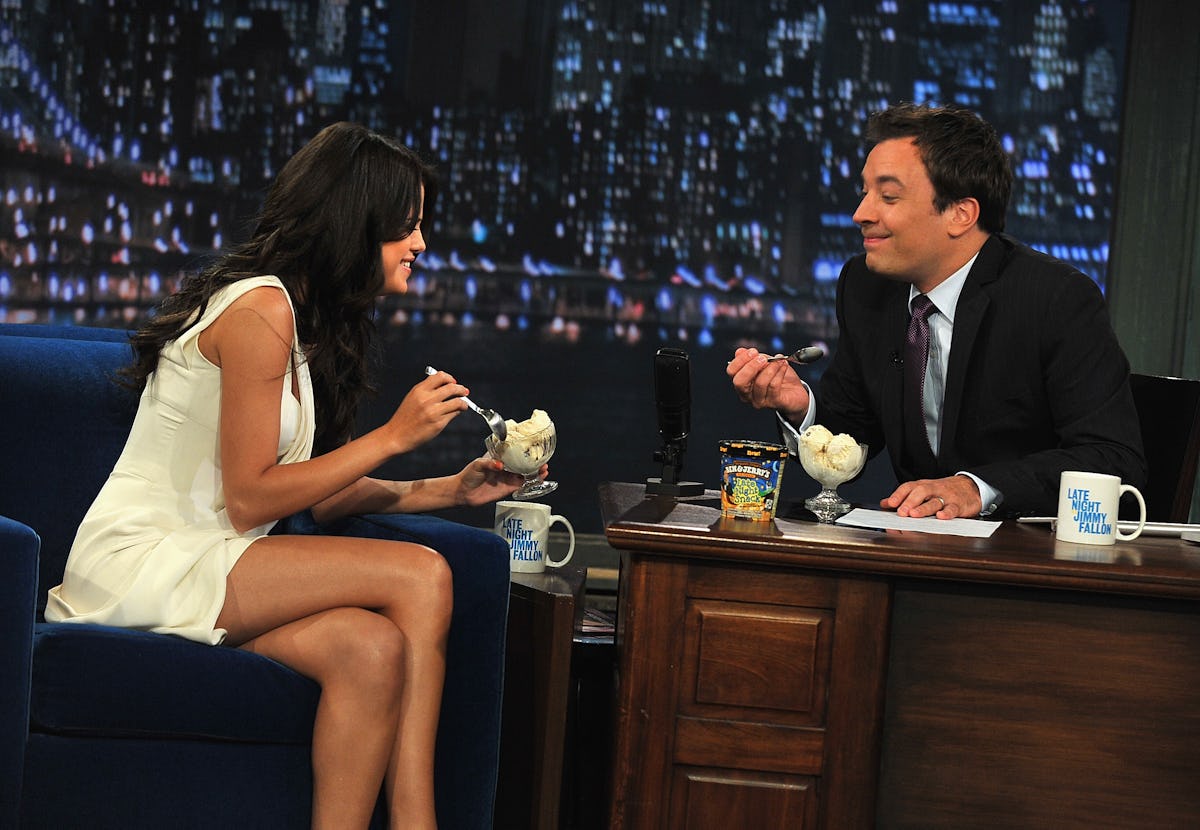 Selena Gomez's Favorite Foods Are So On Point & We Need To Get Dinner With Her ASAP
Theo Wargo/Getty Images Entertainment/Getty Images
Selena Gomez might be having the biggest year of her life career-wise, but that doesn't mean she's lost her very relatable and endearing love for food. Her palate is so freaking on point and relatable that even if she wasn't as successful as she was, we'd probably still love her for her taste buds alone. In fact, Selena Gomez's favorite foods might honestly make you wonder if you could become famous, too, since you probably snack on just about everything that she likes — with the exception of one particularly strange preference.
As the most-followed person on Instagram, Gomez has a uniquely special platform to tell us what she likes and doesn't like on a daily basis. To be fair, most celebrities have a similar platform, but the key difference is that Selena Gomez actually shows us when she goes out to get fast food, or eats a donut backstage, which pretty much sums up why people worship her as much as they do.
Selena Gomez is an amazing singer, actress, activist, and all-around fantastic person, and at the end of the day, she just seems like she'd be downright fun to grab a burger with. Here are 10 of her absolute favorite foods, so that you can feel a little closer to her the next time you catch yourself enjoying the same snack as her.