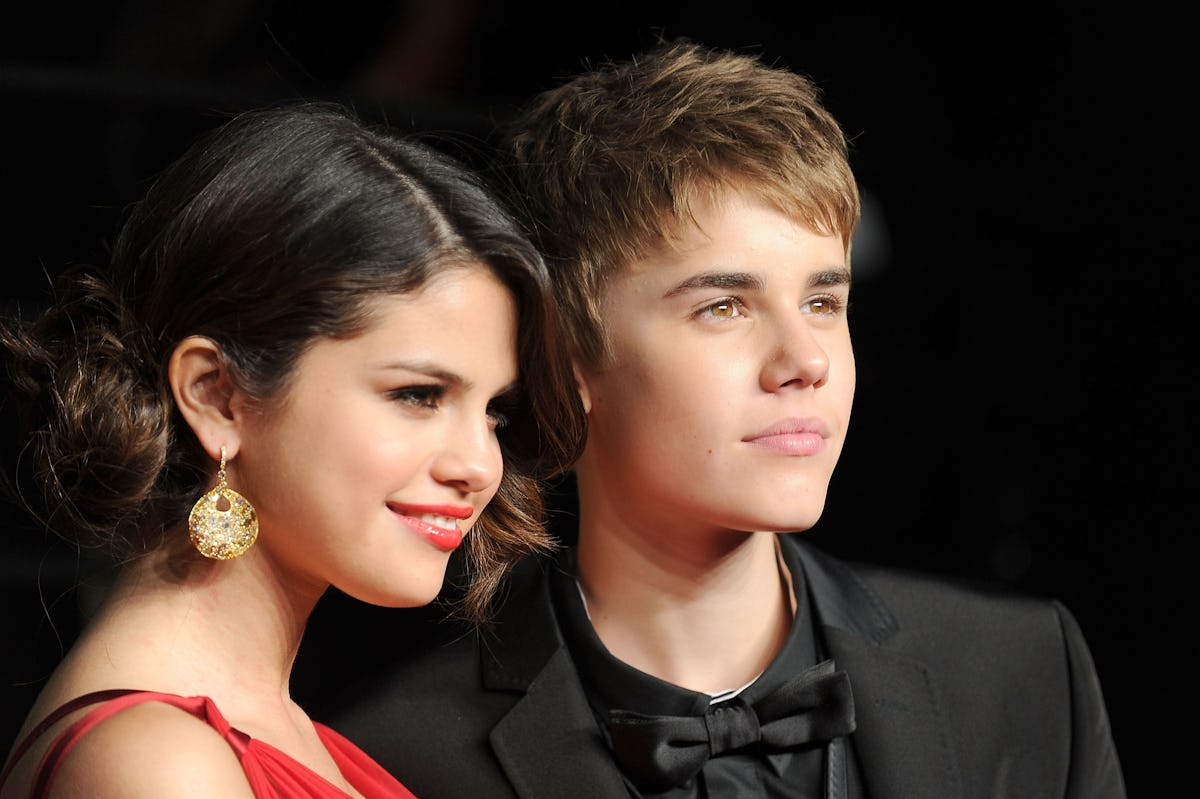 Selena Gomez & Justin Bieber Spent New Years Together & The Details Are Steamy
Pascal Le Segretain/Getty Images Entertainment/Getty Images
When the clock struck midnight and welcomed us all into 2018, I hope you were able to spend the evening with people you love. It looks like Justin Bieber rang in the new year with his not-so-new reported significant other Selena Gomez. New year, same you — right, guys? The two tried to run and hide in Mexico, but if there was a possibility that Gomez was going to be Bieber's New Year's Eve kiss — YOU BEST BELIEVE WE'D FIND THEM. If you're wondering, "What did Selena Gomez and Justin Bieber do on New Year's Eve?" the full scoop is down below and it sounds romantic AF.
It looks like Bieber and Gomez are coming in hot to 2018. At first, the couple had us scratching our heads on Dec. 28 when it was reported that Gomez flew to Cabo with her besties without the Biebs. Of all the holidays to spend with your significant other, NYE is a biggie. I was hoping to see some cute beach selfies of the two, but I guess that was wishful thinking. Just because she was without her guy, didn't mean Gomez wasn't ready to have a great time. According to E! News,
She seemed very excited when she landed and was giggling with her friends and taking photos ... They are all planning to do some fun dinners and spend New Year's Eve together.
To add to the mystery, Bieber was spotted on literally the other side of the continent in Canada playing hockey with his buddies. Why? WHY? I DON'T KNOW WHY.
However, they did end up rendezvousing in Cabo, according to People and E! News. A source confirmed to People,
Justin and Selena are doing great. They celebrated New Year's Eve together in Cabo.
Super sleuths figured it out when Bieber shared a Snapchat of himself down in Mexico. Even a few fans caught him hanging out at the beach near where Gomez was reportedly staying. Hmmm... you can't hide from us, Jelena. Unfortunately, there are no kissing pictures that have come to the forefront, but they must be out there somewhere. BRING THEM FORWARD, PEOPLE.
The two reportedly celebrated the new year on the beach with friends. A source told E!,
Justin flew in to Cabo on a private jet from Cancun where he spent a few days with his family ... He arrived on Saturday evening and checked into an oceanfront villa 10 minutes away from Selena's villa where she was staying.
It was nothing but friends, good times, and live music for Bieber and Gomez during their trip to Mexico. On the night of New Year's Eve, Gomez and her friends hosted a dinner party (complete with a mariachi band) that Bieber reportedly attended. The source continued,
He and Selena spent time together again. They were very low-key and dressed casually ... They rang in the New Year together and enjoyed watching fireworks over the ocean.
That sounds super romantic and I'm sure they shared a very steamy kiss. Apparently New Year's is just the kick-off to Beiber and Gomez spending a lot more time together in 2018. A second source told E!,
Justin had a great New Year's Eve with Selena. He is looking forward to 2018 with her. It was a special evening shared with a few close friends in a beautiful place.
Bieber and Gomez rekindling their romance was such a shock, but it seems so real at this point. Between all the photo evidence of the two together and their special New Year's Eve celebration, it looks like these two are in it for the long haul. Cheers to 2018, Jelena lovers.
Check out the entire Gen Why series and other videos on Facebook and the Bustle app across Apple TV, Roku, and Amazon Fire TV.