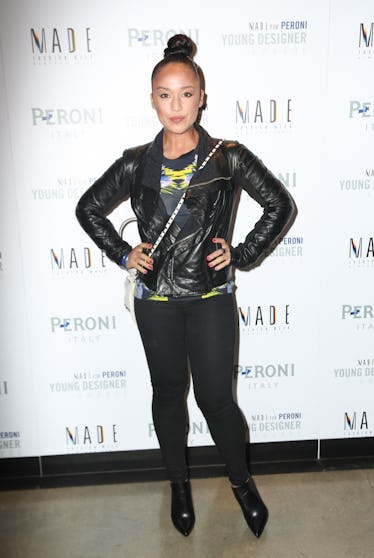 Here's What The Perfect Self-Care Day Looks Like, According To A 'Revenge Body' Trainer — EXCLUSIVE
John Parra/Getty Images Entertainment/Getty Images
When you're on the grind, does your brain switch to "can't stop, won't stop" mode? I know myself, and when I find my flow, I'm ready and willing to let it ride out for days on end. But even if you're running on high energy all day every day, no fuel gauge is full 24/7. Your body needs to decompress from work responsibilities, social events, and gym sessions every once in a while to keep it going longer and stronger. So when I had the chance to ask about Revenge Body trainer Nicole Winhoffer's ideal rest day, I hopped at the opportunity because, let's face it, this girl is on fire, and I was dying to know how she manages to avoid completely burning out in the midst of her busy schedule.
Going off my one-on-one workout with Winhoffer back in 2016 (she royally kicked my ass), our most recent interview, and a quick skim through her Instagram feed, it's no secret the performer-turned-A-list-personal-trainer is not only a passionate person, but also the type of woman who puts her passions before anything else. She's worked with celebs like Madonna, Kate Hudson, and Mya, she secured a spot on the hit show Revenge Body with Khloé Kardashian, and now, she'll be sharing a stage with Ludacris at this year's Propel Co:Labs fitness festival. To say this woman's resume is impressive would be an understatement, but what's even more impressive is the fact that she just keeps on going, no matter what.
So how, then, does Winhoffer find time to wind down and take a breather? The NW Method founder broke down her perfect self-care day in an exclusive interview with Elite Daily — here's what she had to say.