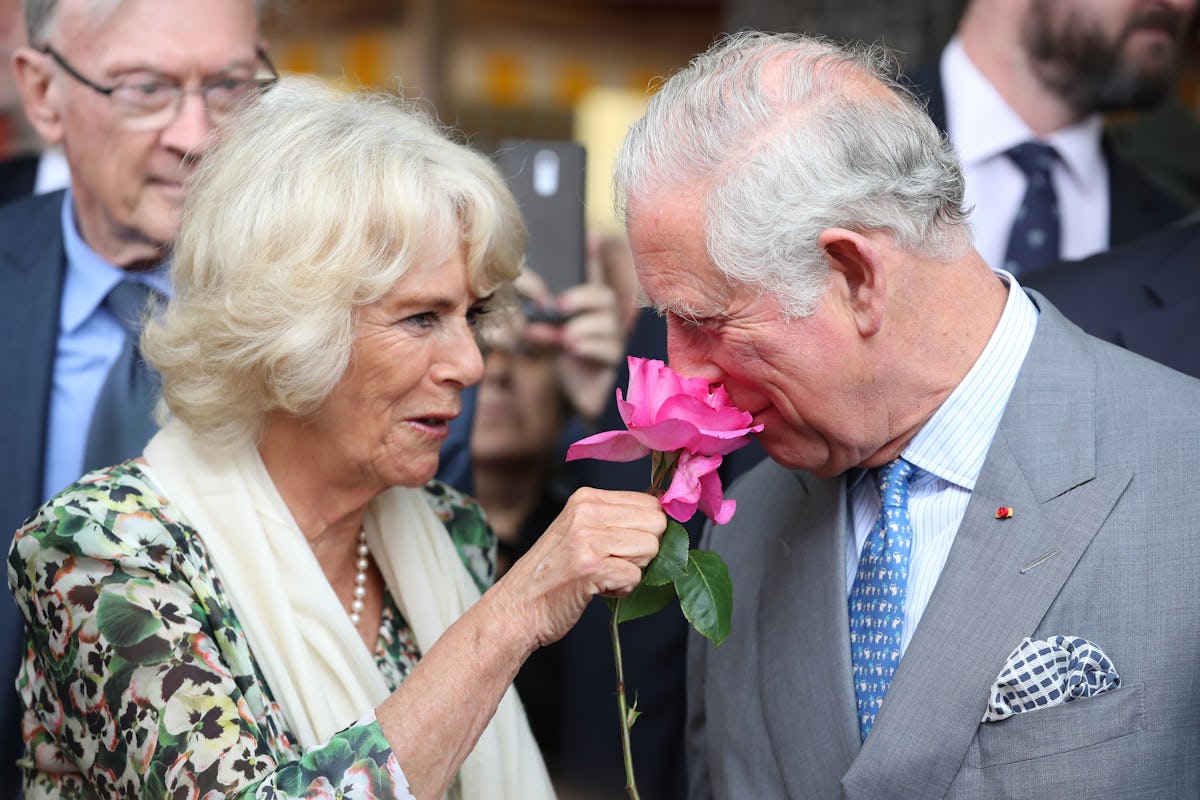 Here's What Prince Charles & Camilla's Astrological Compatibility Says About Their Love
Chris Jackson/Getty Images Entertainment/Getty Images
If you've got royals on the brain lately, I don't blame you. The upcoming wedding of Meghan Markle and Prince Harry has me on royalty overload, too. But this is hardly the first time we've been obsessed with the Windsors. There was, of course, Prince William and Kate's wedding, which kickstarted my vintage hat obsession. But the really good royal drama started before them, with the romance (and extramarital affairs) of Prince Charles and Camilla Parker Bowles. Just looking at them, you may not guess that they could ever be scandalous, but add Prince Charles and Camilla's astrological compatibility and suddenly "Camillagate" — as it was to become known as — suddenly makes a lot more sense.
If you're not familiar with this little episode of British royal drama, it all began when an Australian tabloid released a leaked six-minute phone call between Charles and Camilla. Although it was released in 1993, it was actually recorded in 1989 when both Charles and Camilla were married to Princess Diana and Andrew Parker Bowles, respectively. The recording was of a bedtime conversation, and the content was explicit. So, not only did it confirm the rumored affair between the two, but it was humiliating to the royal family. In fact, it was so embarrassing that it threatened to prevent Charles from ever being king. As we now know, they weathered the scandal, and eventually were able to be together officially, but at the time it was spicy stuff.
While the tape offers some pretty... let's call it illuminating insights into what outwardly seems like a very composed and proper couple, so too do their astrological signs and compatibility. Prince Charles is a Scorpio (born Nov. 14, 1948) and Camilla is a Cancer (born Jul. 17, 1947), a pairing of water signs that can go one of two ways: incredibly deep and passionate, or catastrophically toxic. In the case of Charles and Camilla, it was basically true love at first sight.