'Stranger Things' Fans Will Flip When They See Natalia Dyer's Zodiac-Themed Dress
Dimitrios Kambouris/Getty Images Entertainment/Getty Images
If you're a Stranger Things stan who also happens to be horoscope-obsessed, your mind might just explode when you see Nancy's latest fashion statement: Natalia Dyer's 2018 SAG Awards Zodiac Dress is equal parts celestial and elegant, so it's no wonder her dress is the topic of conversation (so far).
Wearing my favorite dress from Christian Dior's 2017 Haute Couture collection, Dyer looks completely out of this world. I love how the velvet bodice with sheer detailing at the bust complements the silky astrology-themed skirt. Covered in motifs usually found beyond the clouds, the ethereal print features stars, moons and our favorite astrological signs. Overall, the final look is as playful as it is super sophisticated.
Up for Outstanding Performance by an Ensemble in a Drama Series, the 21 year old nominee came dressed for what I hope will be a major victory Sunday night. I can just see the black and white number floating up the stage stairs now, with gold accents glimmering in the spotlight. And to be honest, I can't imagine a dress dusted in shooting stars isn't good luck. Is it written in the stars? No matter the outcome, it seems she's already winning.
Dyer's fans took to Twitter in hoards to share their sartorial stamp of approval.
A common theme among comments is that Dyer aka Nancy looks like a princess. Alyssa Bailey says, "Natalia Dyer looks like a princess at the #SAGAwards," and Josie shares, "Natalia Dyer is so pretty oh my god, I love a princess." Others are calling her a "goddess" and "queen" and you know what? I fully agree with all of the above.
Joining Dyer on the red carpet at the Shrine Auditorium in Los Angeles Sunday night are her castmates Dacre Montgomery (left) and Joe Keery (right), and the trio looks "on point" and completely gif-worthy.
Dazzling in the celestial creation printed with astrological signs and topped with a black sheer bodice, Dyer paired her gown with Beladora Jewelry and Christian Louboutin heels. The red-bottom pair is a sheer black-on-black pointed pump, encrusted in crystals covered from the tip of the toe and scattered to the back of the heel. I literally couldn't think of a shoe more perfect for this galaxy-inspired gown.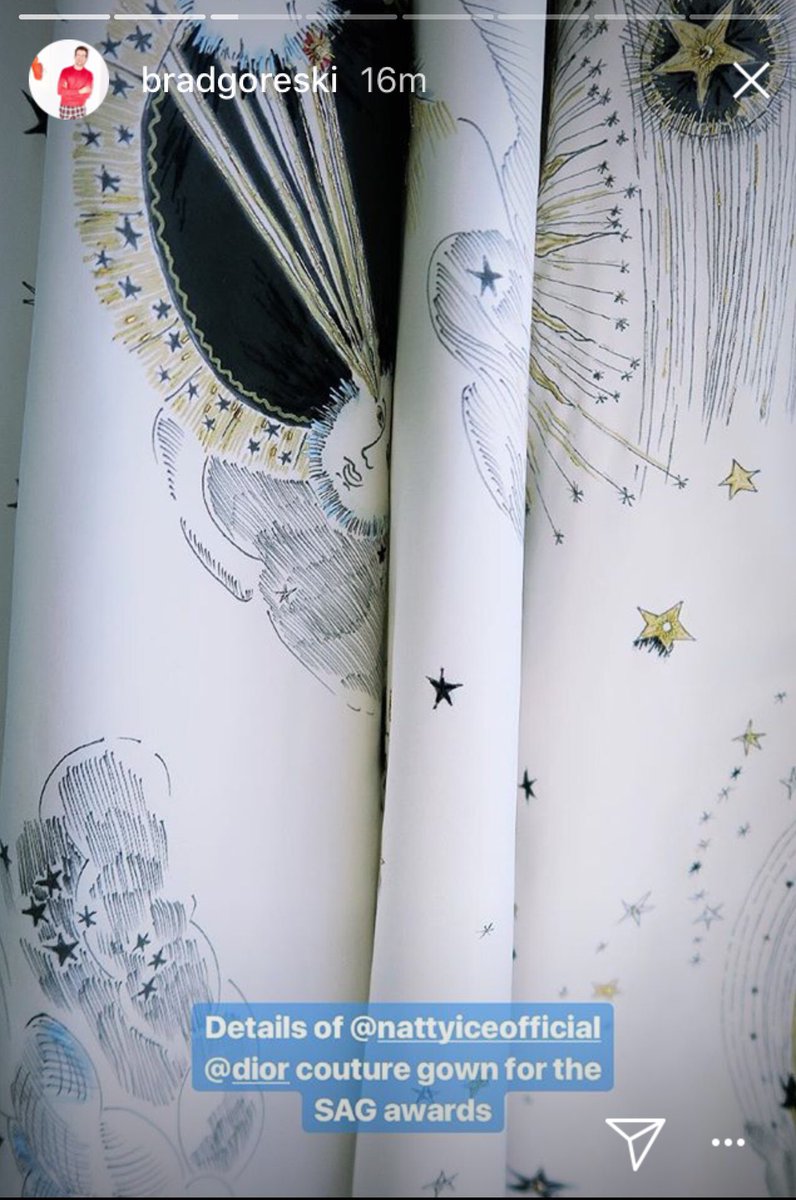 Dyer's stylist, none other than personality Brad Goreski, shared many adorable behind-the-scenes moments.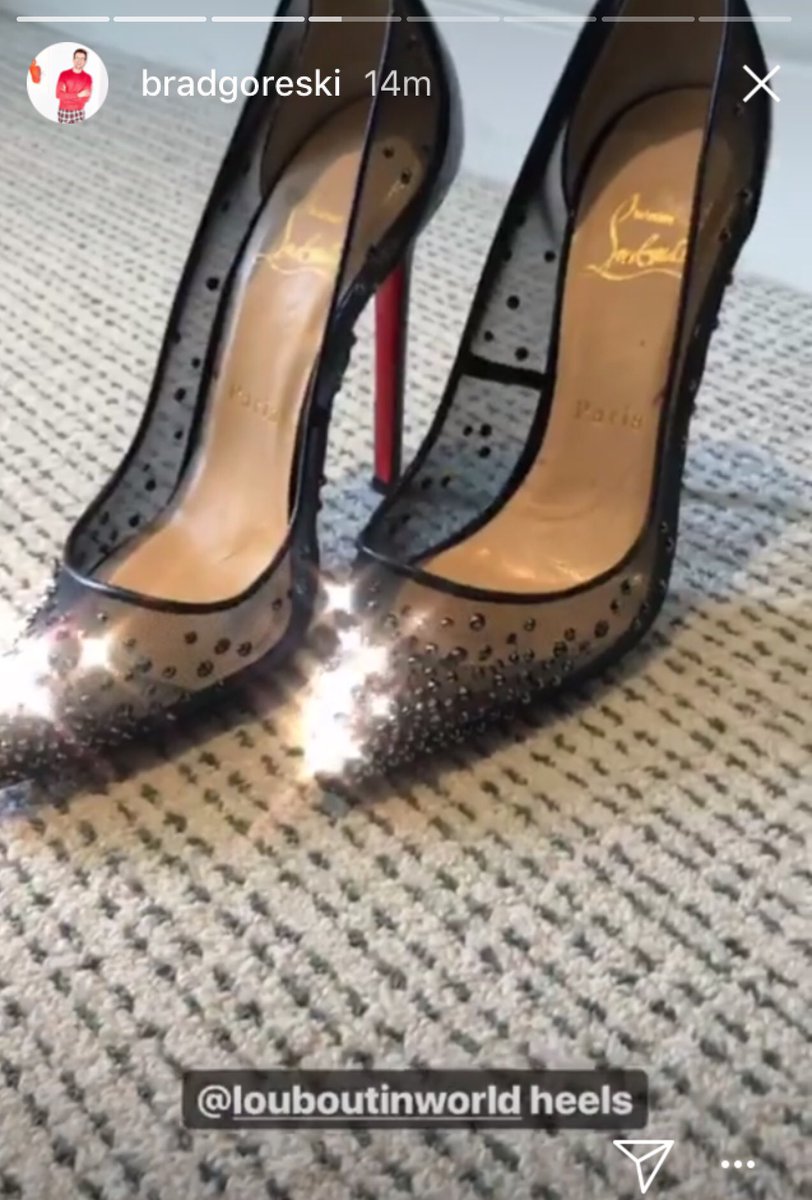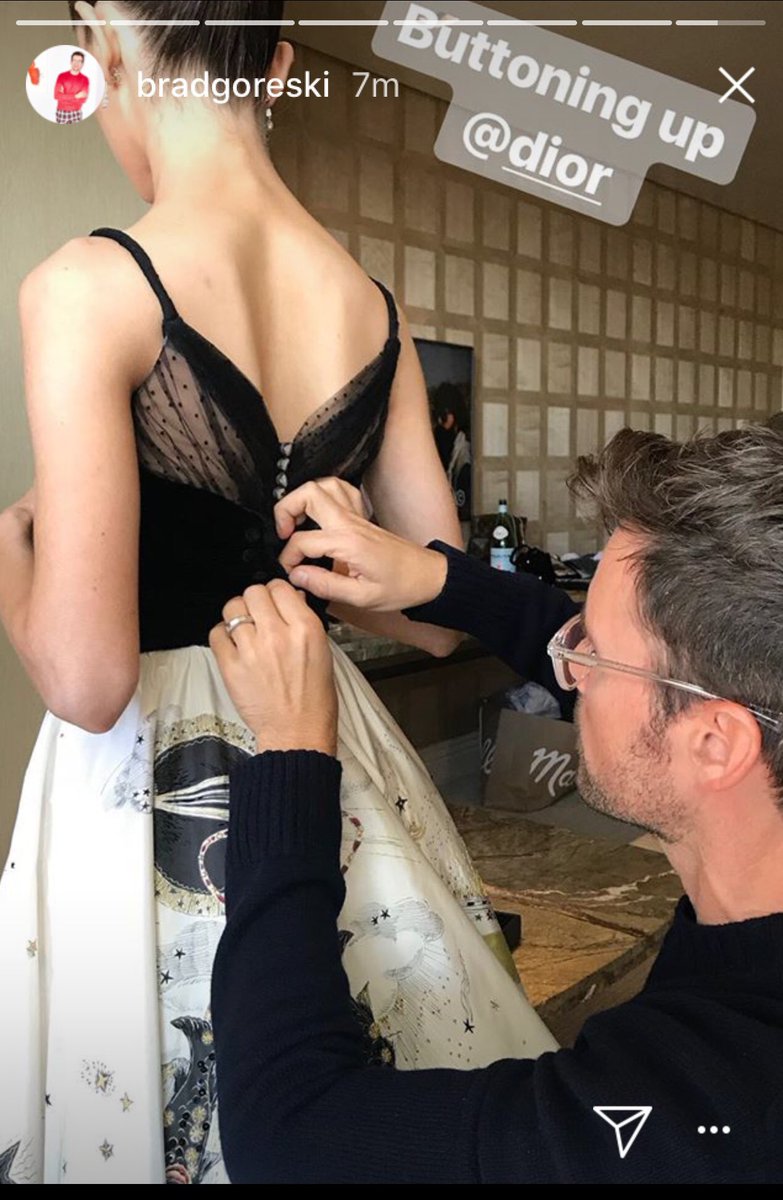 But as every fashion girl knows, no red carpet slay is complete without an impeccable beauty look. Dyer finished off her look with an impeccable cat eye and sleek (and equally otherworldly) bun. And while the Stranger Things beauty had an entire team behind her to pull off the look, the best part is it's actually super easy to achieve the look at home.
Suck at doing cat eye liner? My favorite trick is to place a strip of tape from the outer corner of your eye toward the end of your brow (remove some of the tackiness by patting it on the back of your hand to avoid tugging on your eye). Match up the other side and use a liquid liner to line the upper lash line and extend out along the tape, stopping at the crease of your eye. Remove the tape and voila!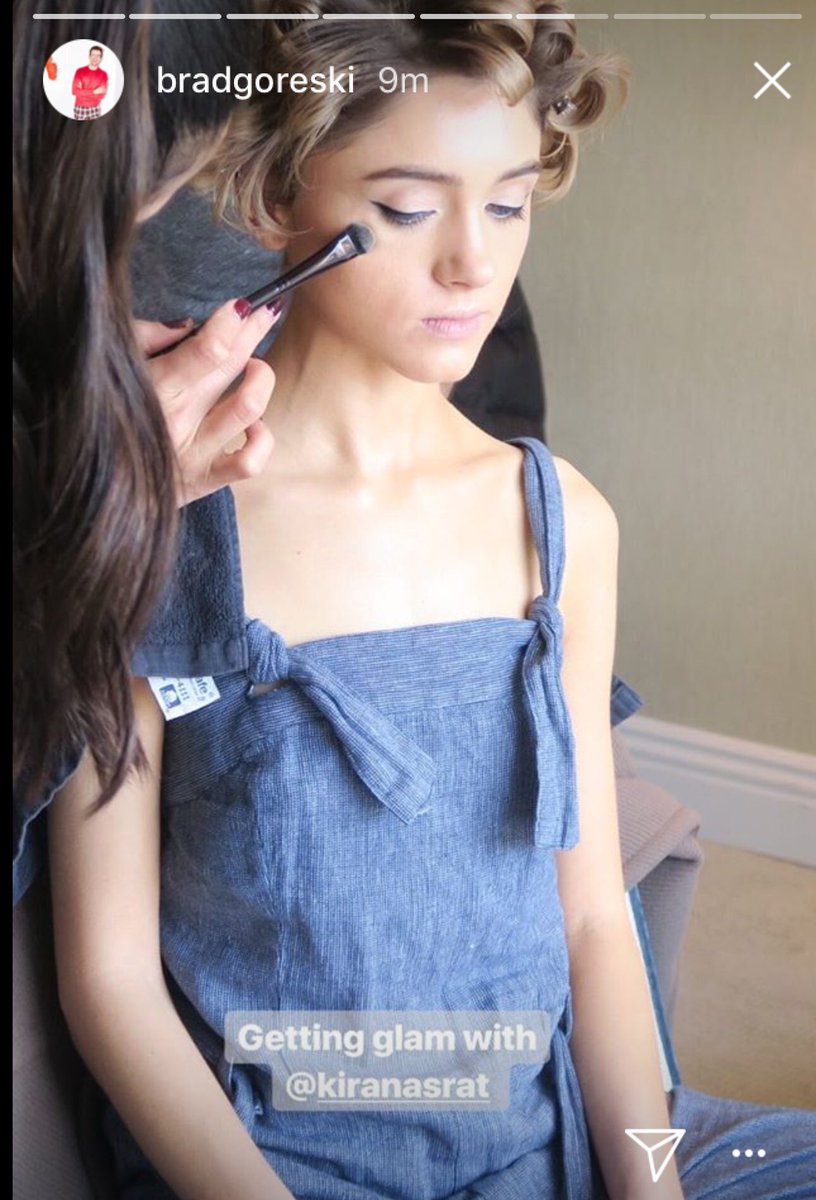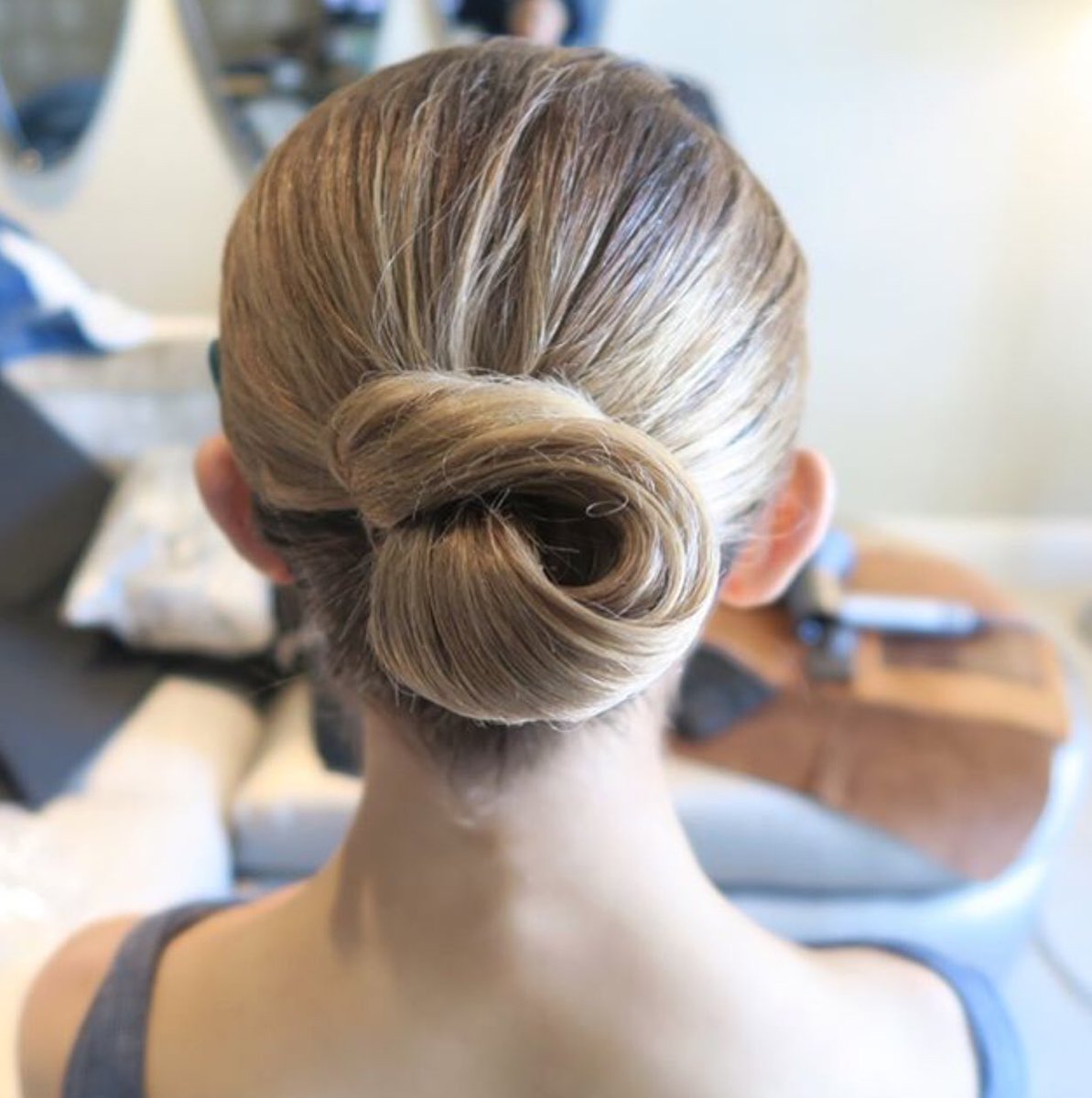 As for Dyer's sophisticated hair, it's just as easy to dupe (seriously!). Create a deep side part and pull hair straight back into a sleek ponytail. Usually when you wrap hair into a bun, you would twist the ends and coil it around itself. Instead, without twisting, wrap your ponytail around your hand to create a hallow middle and secute with a ton of bobby pins. In the opposite direction, tuck ends under — the final shape should move in the shape of an "S."
So next time you're in need of fashion #inspo, just look to Nancy — and the stars.