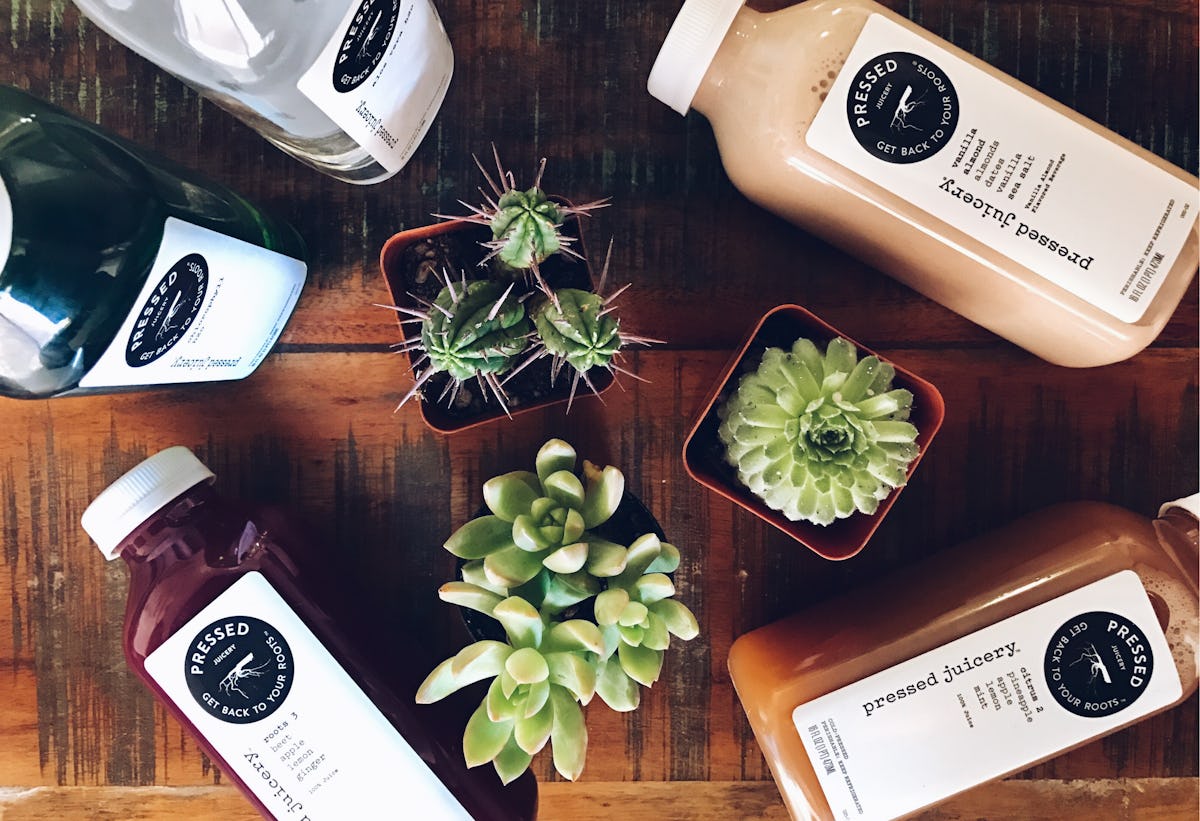 7 Important Things I Learned About Myself During My 3-Day Juice Cleanse
Caroline Burke
Taking care of your body is no laughing matter. It's also a constant learning process, filled with iterations and experiments and adjustments as you age. For these reasons, I was excited to try a three-day juice cleanse, especially since I recently moved to California and quickly became an In-N-Out junkie as a result. I was excited to give my arteries a break and to see how a juice cleanse experience would feel overall.
For full disclosure, I'm not traditionally a fan of any type of cleanse, and as much as I love fruits and veggies, I'm more of a noodle gal myself. Most people's bodies are comprised of 65 percent water, but I swear that mine is 65 percent Thai food. Anyway, after completing this juice cleanse, I can honestly say it was nowhere near as miserable as I had expected — probably because all of the juices I drank were so damn delicious.
In order to ensure that my cleanse was a healthy, properly detoxing experience, I worked with the people at Pressed Juicery to create a three-day cleanse that would provide me with the energy and sustenance to survive a 14-hour work day, and even a potential workout or two. They suggested I do "Cleanse 2," their most popular option, which is a six-juice combo of green juices, the most delicious beet juice ever, an apple mint lemon juice, and some almond beverage that I swear to God was a repackaged In-N-Out milkshake.
One important thing to take note of is that a juice cleanse is not, and should never be, a weight loss strategy. In fact, if you do a juice cleanse correctly, you actually don't lose any weight at all. All in all, the main point of the experience is to detox and reboot your system. This particular cleanse that I chose to do is meant to reduce inflammation in the body, regulate metabolism, reset digestive juices, and flush out toxins.
Although the cleanse wasn't a totally smooth ride, it was definitely a transformative experience in how I view and pay attention to my body. Here are a few things I learned from the experience.