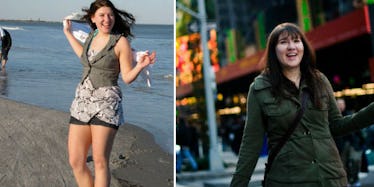 Moving From The Beach To The City Teaches You These 9 Things
Growing up in Florida, my house was just 15 minutes away from the beach. On any given day, I could be taking a nap on the sand in a matter of minutes. "Island time" is a real thing, and pretty much everyone I knew lived by it. When I got accepted into New York University for college, I knew that moving from the beach to the city would be a big transition, but I didn't know it would teach me so many things about life.
Of course, there were the obvious weather differences, and it was a shock to find out that if I wanted to see the ocean, I would have to take an hour-long subway ride, which wasn't worth it. Instead of seagulls, I heard horns and sirens all the time, and I had to learn to pick up the pace when getting places. However, with time, I discovered that this new home away from home was exactly where I wanted to be.
Whether you're at the beach or in Times Square, you'll find that both places have their own perks, and it's these nine things that I learned from moving that showed me how much I love them both. I will always be an island girl at heart, but now I have a bit of city girl in me as well.