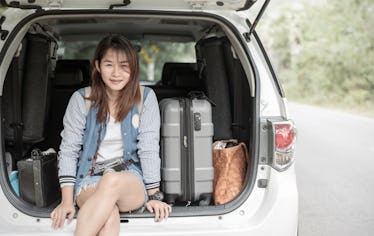 The Realities Of Moving Away From Your Hometown Are Beyond Bittersweet
Shutterstock
Eventually, the time may come for you to pack up and leave your hometown. Whether it's for college, or you're moving to a new city to pursue your career goals, you'll quickly realize that moving away from your hometown is beyond bittersweet. On one hand, you can't wait to begin this new chapter in your life. On the other hand, you're sad to see the life you know so well in your rearview mirror. Obviously, you'll miss your go-to hangout spots and seeing your best friends all the time, but you're also filled with joy thinking about discovering new places and meeting new people.
Just remember that it's an adjustment when you're trying something new. I've made the big move twice in my life. I moved to New York City from Florida for college, and then to Los Angeles for work. Both times, I had to go through a weird transition period where I definitely missed the places I left behind, but I also had this excitement exploring my new home.
Even though you may experience these six realities of moving away from your hometown, you might start to feel like this new town or city is also like home to you.