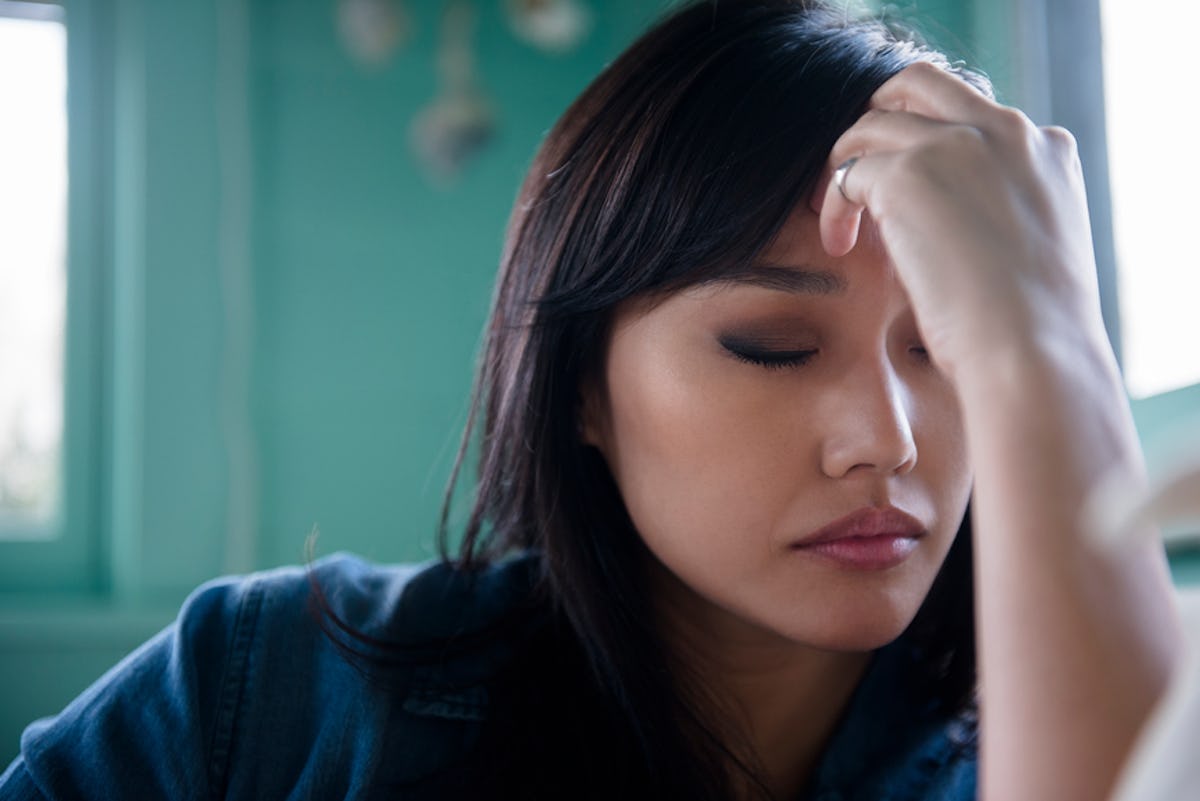 March Will Be The Worst Month For These 3 Zodiac Signs, But Here's How To Survive It
February is known for being a tricky month, what with Valentine's Day upping the pressure in your personal life and shining a light on just how single you might be. Most of us can't wait for that month to be over, especially because spring begins in March, bringing us closer to summer and even further away from the freezing hell that is winter. However, March comes with its own hurdles, and March 2018 will be the worst month for these three zodiac signs: Gemini, Libra, and Scorpio.
The majority of planets have been in Pisces and during March, Mercury, Venus, and the Sun will be transitioning into Aries. Not all of us are excited about being plunged into the fiery and impulsive energy of Aries, however. Mars will also be moving into serious and frigid Capricorn, which totally puts us all on edge. To make matters worse, Jupiter retrograde begins on Mar. 8 and the dreaded Mercury retrograde commences on Mar. 22. None of us are safe. These retrogrades drive wedges into avenues of life that normally run smoothly, causing endless frustrations that ultimately make us stronger. If all you Geminis, Libras, and Scorpios can survive March, well, let's just say you can survive anything.
Gemini: Your Love Life Won't Love Life
Jupiter rules over our luck and you can imagine what happens to us when it goes into retrograde. In the moments where we could really use some divine intervention to get us through a tough time, Jupiter is rolling backwards, landing us in disarray.
On Mar. 8, this planetary phenomena is going to force you to deal with relationship problems head on. Usually, you Geminis expect romantic woes to work themselves out naturally. This retrograde will force you to get down to the nitty gritty, swallow your pride, and mend conflicts with your S.O. yourself. If you're single, you might have to work even harder to meet someone. Potential lovers might not be surrounding you the way birds surround Cinderella.
Mercury retrograde will also take its toll. This will make you more indecisive about what you want in your relationships. One minute, you might want to be single and the next, you might want to cuddle close and never let go.
All in all, your love life is going to be an emotional roller coaster and speaking as a Gemini myself, I know that's the last thing you want. This is going to be an important step for the way you deal with relationships though. In the long run, these retrogrades will give you the necessary tools to change your love life for the better.
Libra: Home Is Not So Sweet
Mars enters Capricorn on Mar. 17 and it's going to infect your fourth house of home and family, Libra. This is going to stretch your energy so thin that it might tear, making you very touchy and easily frustrated. It'll also shine a light on aspects of your home life that need some serious renovating, no matter how much you'd rather just shove the issues under the bed and forget about them. You might get into fights with your closest loved ones, experience technical problems in your home, or worst case scenario, you could be forced to move. Basically, home is not going to be your favorite place this month.
If you take these dilemmas in stride, dealing with them one by one without allowing your emotions to get the best of you, this could be a period of major growth. You could have that difficult conversation that needs to be had with your loved one. You could finally organize your messy house so that you actually enjoy being there. If you want, you could find a much better place to life. It's really all up to you, Libra.
Scorpio: Money Does Not Make The World Go Round
I hate to break it to you, Scorpio, but Jupiter retrograde will not be so kind to your bank account. You're used to money showing up in your life right when you need it but your luck will run thin for the next few months. Your normal means of income will likely be tested, maybe even stopped altogether. You're going to have to get really creative to fill your piggy bank back up to the brim. However, you needn't worry. This retrograde won't kill you. The lessons you'll be forced to learn will help you reap more wealth in the long run. You really shouldn't be relying on luck to make a living anyway.
During this time, you should refrain from making any serious purchases, especially if they involve long payment plans. Just try your best to survive on as little as you can and chill out for a sec. Use this time to make a grand financial plan that you can confidently depend on for the future to come.