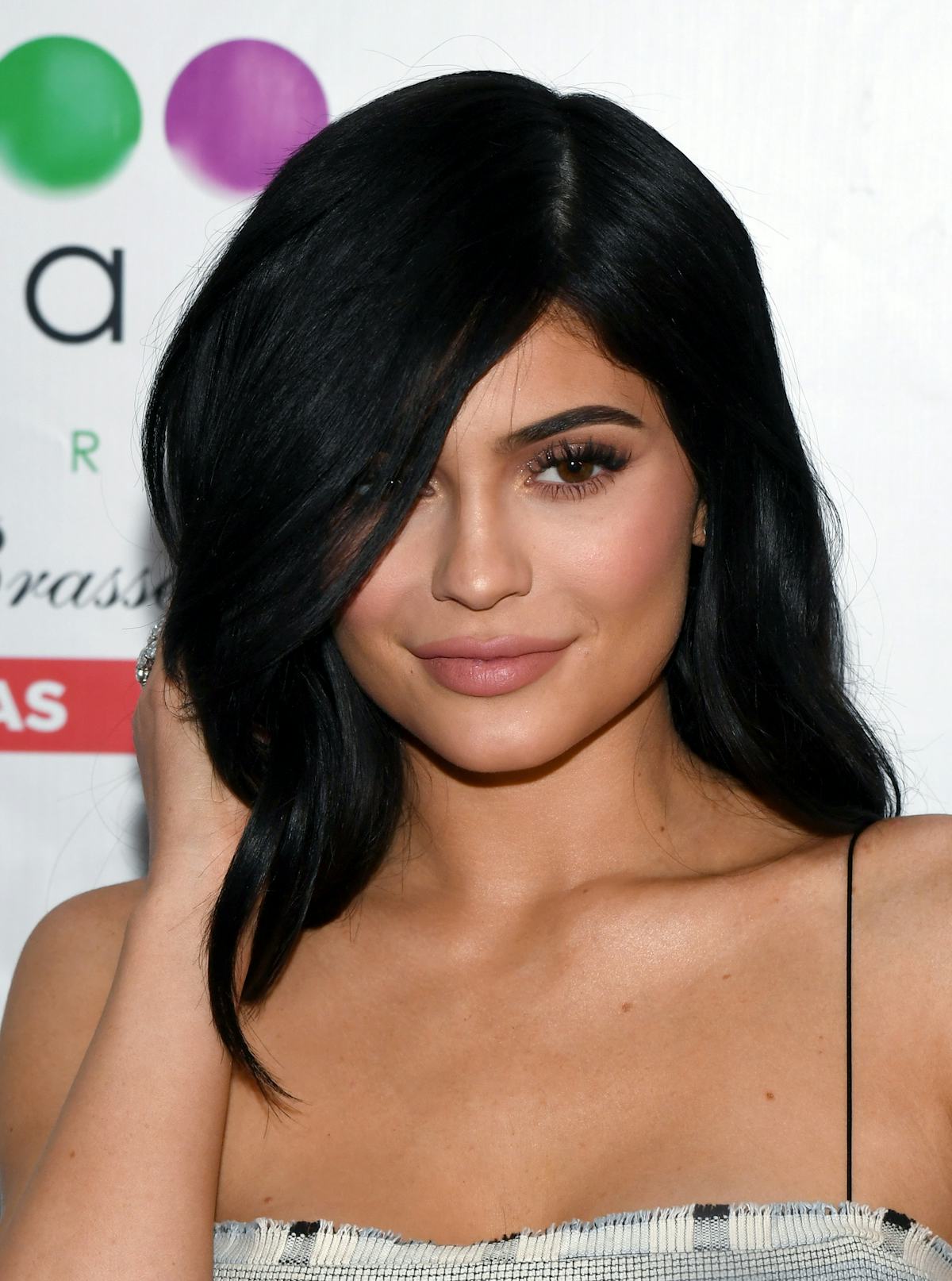 Kylie Jenner Was Seen In Public Wearing Your Favorite '90s Accessory
Ethan Miller/Getty Images Entertainment/Getty Images
As a '90s kid, fanny packs were always my go-to accessories. Heck, I still throw one on whenever I head to a music festival or go on a hike, because they're really convenient. Apparently, the Kardashian-Jenner family isn't afraid to rock the nostalgic satchel, because Kylie Jenner was seen wearing a fanny pack on Friday, Feb. 23. That's right: The new mom made a rare public appearance without her daughter, Stormi — but she did have a fanny pack on. So that's fun.
Jenner was spotted on her way to a doctor's appointment on Feb. 23 in Beverly Hills, California, according to Cosmopolitan. Of course, the paparazzi was waiting for the makeup guru to show so they could snap hundreds of candid photos, but I doubt they were expecting a Stormi-less Kylie. Either way, they took photos of Jenner walking to her car, and captured a casual, yet nostalgic look on the new mom.
In the paparazzi photos, Jenner is dressed in all black. She is wearing black leggings, black sneakers, black sunglasses, a black jacket, and of course, a black fanny pack! Only one photo clearly shows Jenner's fanny pack, but it's there, and I love it. TBH, I think we should all follow Jenner's lead on this one and put on a fanny pack. Fashion from the '90s is back again, isn't it?
This isn't the first time Jenner's been seeing wearing a fanny pack, though. In fact, more photos of Jenner after giving birth to Stormi feature the accessory, and I'm starting to think it's her new go-to bag. (I'm all for it.) On Feb. 10, Jenner and her BFF Jordyn Woods were spotted in Calabasas, California on their way to a meeting in Los Angeles, California, TMZ reports. Stormi was missing from photos, but the fanny pack certainly wasn't!
In the photos from Feb. 10, Jenner was caught wearing tight black shorts, a cropped white jacket, and — you guessed it — the fanny pack. For someone who gave birth less than a month ago, her getups during each outing were on point. She looked fantastic.
OK, OK, enough with the fanny packs. I think the main point is that Jenner likes 'em, and she's going to continue wearing them. That's that. If you've been influenced by Jenner and hope to buy a fanny pack for yourself, I'd suggest checking out this cute selection of Urban Outfitters fanny packs. I think she'd be proud.
Anyway, let's talk about Stormi, Jenner's daughter. Jenner gave birth to her baby girl on Feb. 1, and confirmed the birth with a sentimental Instagram post. In the post, she explained why she kept her pregnancy a secret. Try not to shed a tear while you're reading it.
An excerpt from her Instagram post says,
I'm sorry for keeping you in the dark through all the assumptions. I understand you're used to me bringing you along on all my journeys. My pregnancy was one I chose not to do in front of the world. I knew for myself I needed to prepare for this role of a lifetime in the most positive, stress free, and healthy way I knew how. There was no gotcha moment, no big paid reveal I had planned. I knew my baby would feel every stress and every emotion so I chose to do it this way for my little life and our happiness.
Jenner also shared an extremely emotional YouTube video that confirmed Stormi's birth. The video is called, "To Our Daughter," and it'll probably make you cry. Just watch it.
With a newborn baby, there's no doubt in my mind that Jenner is busy. I think the fanny pack she keeps rocking is both a fashion statement, and an accessory that's making the beginning stages of motherhood a little bit easier.