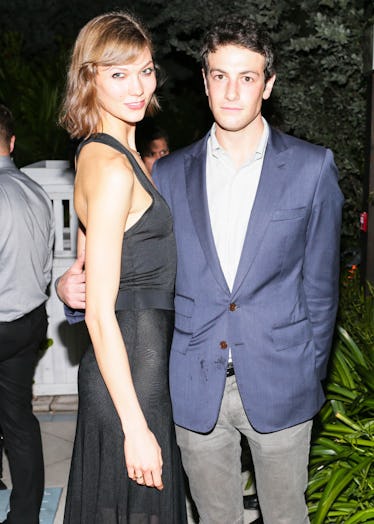 Karlie Kloss & Josh Kushner's Body Language Says So Much About Their Long Relationship
David X Prutting/BFA/Shutterstock
If you were somewhat shocked by the engagement of a certain international supermodel to a certain Kushner brother, then you, my friend, are not alone. Yes, when Karlie Kloss and Josh Kushner got engaged, I honestly had to scroll through her Instagram to make sure this wasn't another quickie celeb engagement a lá Justin Bieber and Hailey Baldwin. But in fact, the two have been dating for six years, and although they keep public appearances at a minimum, it certainly seems like they're in deep. So, what does Karlie Kloss and Josh Kushner's body language show us? Well, according to experts, they probably have what it takes to last.
Yes, Kloss and Kushner have certainly faced plenty of hurdles in their relationship, but when Kloss shared the exciting news that the couple had gotten engaged, fans understandably freaked out. But fear not, dear reader. I spoke with body language experts about what the couple's body language says about their relationship, and it seems pretty promising.
Of course, many fans of Kloss were concerned when they realized Kushner's ties to the Trump administration, but Kloss recently put those qualms to rest. Speaking to Vogue for the October cover, Kloss stated how important it was for people to know they didn't support Trump. "Josh and I share a lot of the same liberal values that guide our lives and the things we stand for," she said. "We've really grown together personally and professionally [over our six years dating]. Josh knows that I'm just a nerdy, curious human being. I think that's why he loves me. We have each other's back."
So, do the body language experts agree?