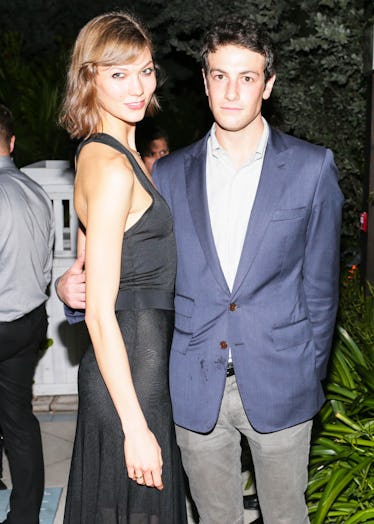 Karlie Kloss & Josh Kushner's Astrological Compatibility Says Good Things About Their Love
David X Prutting/BFA/Shutterstock
In July 2018, Karlie Kloss and successful financial advisor Joshua Kushner (aka the best Kushner — White House advisor Jared is his older brother) announced their engagement. I didn't even know these two were a thing until the news broke, but now that I'm up to date, I'm totally rooting for them. They both seem to be totally devoted to one another, and actually pretty woke. The question is, is this a love that's built to last? Here's what we know based on Karlie Kloss and Joshua Kushner's astrological compatibility.
But before we get into that, let's quickly cover this couple's background, for folks like me who are still playing a bit of catch-up on this love story. Rumors that these two were dating began back in November 2012, when Kloss took Kushner as her date to the Victoria's Secret Fashion Show after party. How exactly they originally met is unknown, but on June 8, 2016, she posted an Insta of them, with a caption saying it was the four year anniversary of when they met. The couple continued to date quietly for six years, making the occasional appearance together at the U.S. Open, Coachella, or just being adorable together on social media — oh, and at the March For Our Lives protest (Kushner also attended the Women's March) in Washington D.C. Neither voted for Trump — so yeah, that should be fun at Thanksgiving!
But the biggest news yet came in July, when the couple announced they were engaged. While things are looking bright (and no I'm not just talking about the shine of Kloss' unbelievable engagement ring), what does their future bode? To answer that question, we're looking to the stars. Kloss was born Aug. 3, which makes her a Leo, and Kushner was born June 12, under the sign of Gemini. How compatible are Leo and Gemini, and, by extension, Kloss and Kushner? Let's just say these two have a very good chance of going the distance. Here's what we know about this combo.