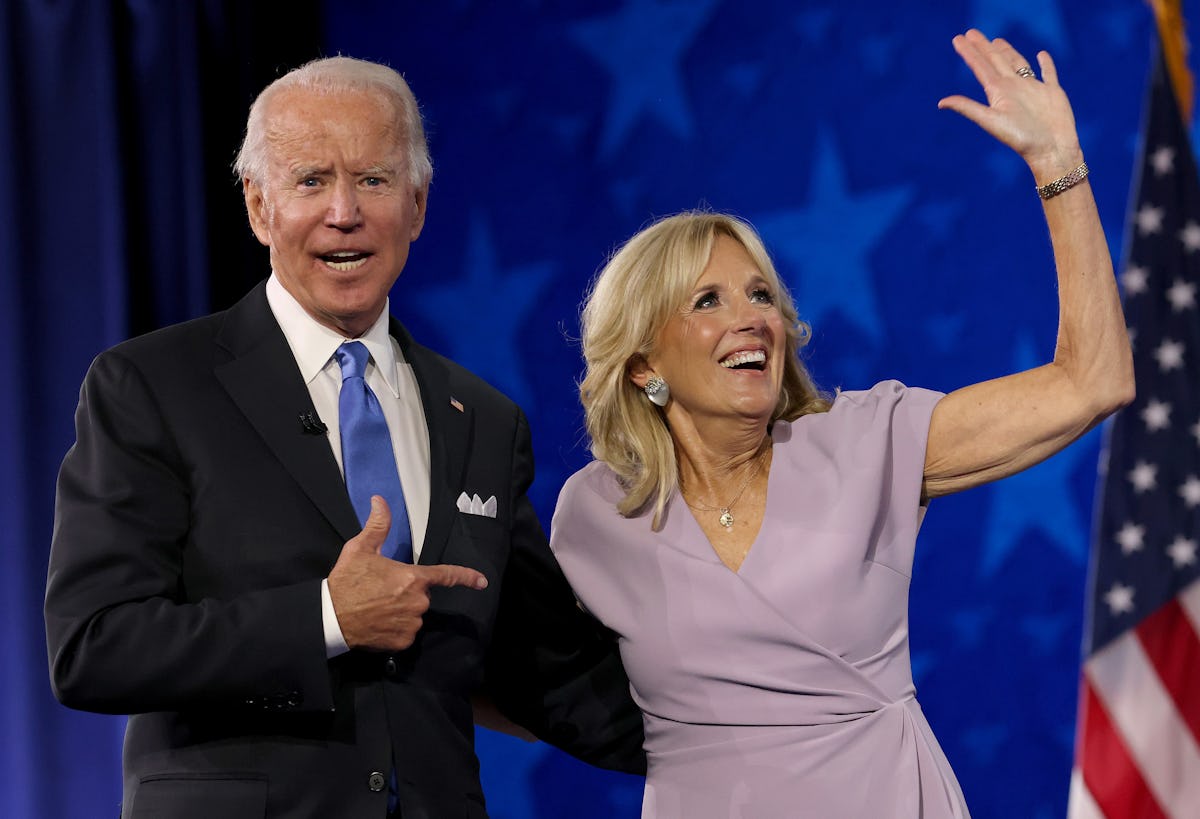 Joe Biden's Sweet Quotes About Jill Prove They're The Real Deal
Win McNamee/Getty Images News/Getty Images
Joe and Jill Biden have been married for a whopping 43 years — and that alone is a testament to the strength of their bond. But they've also proven time and again in many other ways that they have a rock-solid foundation that can't even be shaken by tragic losses, other trials and tribulations, or the stress of campaigning. Throughout numerous interviews, Joe Biden's quotes about Jill have demonstrated just how much he not only loves and respects her but also admires her. Truly — these are the epitome of #couplegoals.
Can you even blame him for gushing about her? Jill is extraordinary in so many different ways. For one, she's stood by her hubby throughout his political career, all while helping to raise their family and pursuing her own dreams of being an educator. She got her master's degree while pregnant with their daughter, Ashley — and went on to snag a second master's in English from Villanova. Her persistence doesn't stop there, either. She went back to school to get her doctorate in education while her husband was campaigning as VP alongside Barack Obama. BTW, did I mention that she was running 5 miles a day, five days a week at the same time? Jill has also been known to physically defend the president-elect from protesters, which basically makes her a superhero.
But just in case you were looking for any other reasons to love the future first lady, these quotes should do the trick.