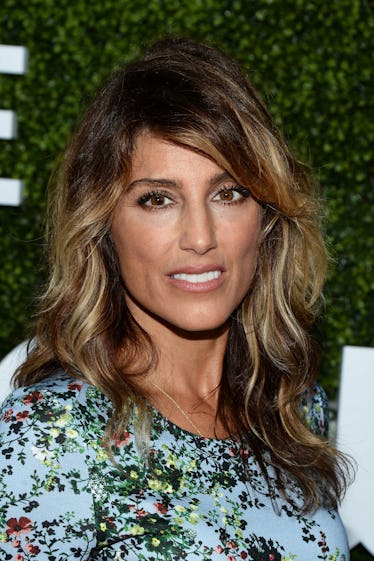 Here's Everything You Should Know About Actress Jennifer Esposito, Bradley Cooper's Ex
Matt Winkelmeyer/Getty Images Entertainment/Getty Images
Ever since she posted one measly little comment on an Instagram post, everyone can't stop talking about Bradley Cooper's ex-wife of four months, Jennifer Esposito. But Jennifer Esposito, Bradley Cooper's ex, is an actress in her own right. In fact, she's a super accomplished actress who's appeared in a lot of your favorite shows and has even been in a major Oscar-winning film, Crash. So, yeah, she's a lot more than just "Bradley Cooper's ex wife."
Following Cooper's passionate performance of "Shallow" with his A Star Is Born co-star Lady Gaga at the Oscars on Sunday, Feb. 24, comedian David Spade posted a screengrab of the ASIB stars with the caption, "Is there any chance these 2 aren't f*cking?" Esposito must have found the post funny because she commented on it, "Ha." It's a pretty innocuous response — but it went viral in a big way.
Yep, that's all she wrote. Two letters and one period. Those three characters were enough to pique the interest of fans across the country and even snagged her a spot on the @CommentsByCelebs account.
Since the frenzy around her comment, Esposito has spoken out and explained that she meant nothing by her comment and she basically wants everyone to chill TF out.
So, now that we've got all of that sorted out, let's talk about who Jennifer Esposito really is.