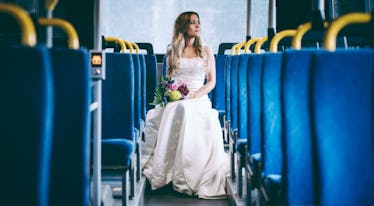 9 Women Share How They Knew They Didn't Want To Get Married, & It's Surprisingly Relatable
A lot of women spend their whole lives dreaming about their wedding day, so much so that if you don't spend years envisioning your perfect gown or fantasizing about what your spouse will be like, you might be left wondering: Is marriage for you? As far as the whole daydreaming thing goes, whether you've been thinking about marriage your whole life or the thought never really occurred to you before (or you're somewhere in between), you're totally normal — and either way, it doesn't really have any bearing on if marriage is for you or not.
I mean, some people envision their wedding day from the time they're kids, and then grow up and realize they don't actually want to get married. And on the other hand, some people who've never given marriage a second thought decide to say "I do" when they meet someone who feels like a perfect fit. Things change, and that's OK.
Marriage isn't for everyone — and honestly, if you're wondering if it's right for you, all you need to do is ask yourself if it's what you want. But if you're wondering why some people choose not to get married, well, there are a lot of different reasons. To give you an idea, here are nine real stories from women who don't want to get married, courtesy of reddit.