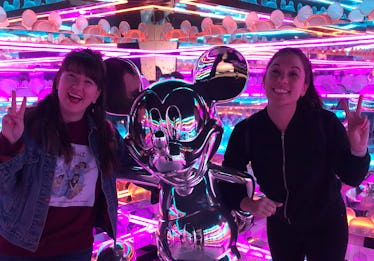 My Sister & I Are Closer Than Ever In Our Late 20s Because Of These 6 Reasons
My sister has always been my best friend. She's three years older than me, and I consider her one of my role models. When we were kids, the age difference was a huge deal, and it was pretty difficult getting my cool older sister to hang out with me. That meant we weren't as close as we could have been, but now, I'm closer with my sister in my late 20s than ever before.
It's been a constant increase in love over the years that just keeps on growing. My sister is and always will be the forever type of friend. She's stuck with me whether she likes it or not (Luckily, she does.), and looking back, I've realized our relationship has only gotten stronger with age.
We used to fight over what TV show to watch, and I was never allowed in her bedroom. Now, we're plotting big vacations overseas and texting each other almost every single day. Every relationship is unique, but if you've been saying "same" while reading this, you can't deny that you and your sister have gotten closer because of these six reasons. The love only continues to grow, and you can't wait to see what your sisterhood will look like in the next decade.