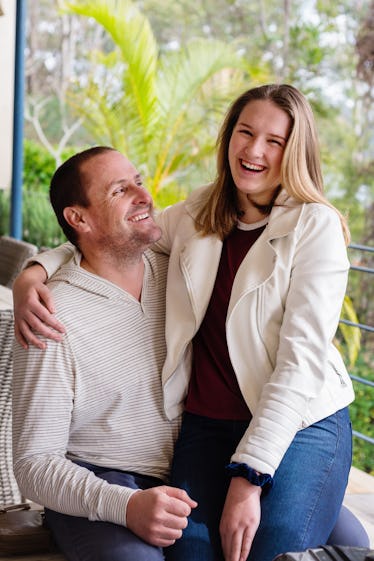 These 7 Wise Pieces Of Advice From Dads About Having Your Heart Broken Are The Perfect Remedy
Far from the aisles of Target's cartoon beer T-shirts and ties with dogs on them, some things about fatherhood just never go out of style. From short, but sage pearls of wisdom, to funny stories about their childhoods — sometimes, Dads have more wisdom than they're given credit for, especially when it comes to advice for suffering from a broken heart. Broken hearts can take on many forms. From unrequited love to relationships ending, rejection is sometimes a pretty big part of life. And when everything seems wrong and broken, sometimes the best thing to do is to call up your dad (or some other older mentor figure who's lived longer than you).
Whether you thought you met the love of your life or your partner turned out to be kind of a jerk, heart break happens to the best of us. If you've eaten all the ice cream, cried to all the sad songs, and contemplated a dramatic haircut and you're still suffering from having your heart broken, sometimes hearing insights from people a little older and a little wiser is the cure you need.
I spoke to seven dads about their wisest advice about curing a broken heart, and what they say will make you laugh, and awww.